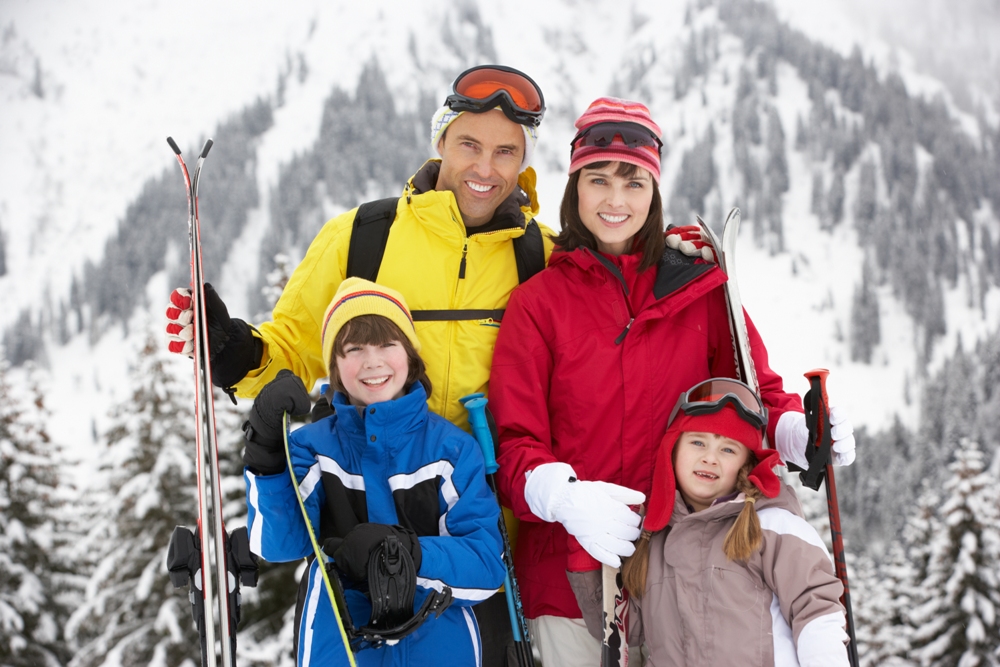 Though a family ski trip can sound like a lot of fun, it can also present a number of challenges. Finding the right resort to cater to the members of your family and their level of expertise on the slopes can prove to be difficult, so let us help make the decision a bit easier for you. Whether you are looking to hit a black diamond trail or bunny slope, these resorts offer something special for you and your family.
Hancock, Massachusetts: Jiminy Peak Mountain Resort
Located just outside of Albany, New York in the Northern Berkshires is one of our favorite, family-centered resorts. The Jiminy Peak Mountain Resort offers both skiing and snowboarding lessons to children from ages 3-14. The small-town feel of the resort offers a warm and inviting atmosphere for those family members who are new to navigating the slopes. Though the location is quite popular, wait times for the lift are relatively short compared to other resorts in and around the area. As an added bonus, family members who are five and under ski free with an accompanying adult.
Beaver Creek, Colorado: Beaver Creek Resort
If you are in search of a resort that offers programming that caters to the kids in your group, then Beaver Creek Resort is for you. Through their "Beaver Creek Loves Kids" and "Beaver Creek Loves Teens," program adolescence have access to pizza parties, arts programs, skiing and snowboarding lessons, ice skating, and other children-centered activities. In addition, the resort is known for its "family fun nights," that include live music, face painting, and family lessons to assist the kids in learning to more easily navigate the slopes.
Stowe, Vermont: Stowe Mountain Resort
This New England resort is known both for its slopes and for its history. One of the most well-known families in the world, the Von Trapps, settled in Stowe after they fled Europe. The family, who is perhaps best-known because of the movie the Sound of Music, runs a lodge in town where families can stay and enjoy everything from hitting the slopes to daily baking classes, yoga sessions and a variety of arts and craft based programming.
These are just a few of the many resorts that welcome you and your family for a day, week, or weekend of family winter fun.