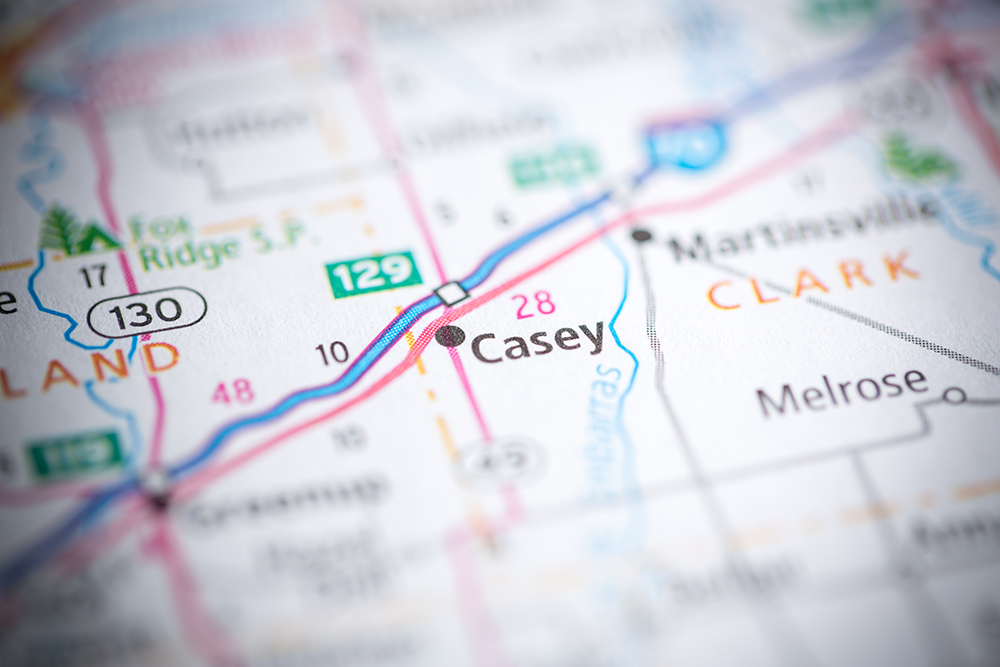 Located in the Charleston-Mattoon Illinois area, not too far from the Indiana border, travelers can find the small town of Casey, Illinois. With less than 3,000 residents, this tiny Midwest town might be overlooked by many, if not for the number of larger-than-life Guinness World Record constructions that call it home.
According to the most recent copy of Guinness, the city is home to eight record holders, all of which were created by one man: Jim Bolin. Bolin has called this city home for most of his life and has sought out ways to draw in tourists over the years. His family owns a local pipeline business and as such, he has access to a large amount of recycled scrap metal. It was this scrap metal that first gave him the idea to create unique sculptures of curiosity.
Bolin's journey began in 2011 when he created his first piece, a 56-foot-tall wind chime. The piece was made to draw business into the local tea shop, which happened to be owned by his wife. When Jim saw how travelers responded to the piece, he began to think about other items that might make the stop more interesting. This thinking quickly turned to planning and before they knew it, the town had eight giant sculptures including:
The World's Largest Rocking Chair. Weighing over 46,000 pounds and coming it at over 56 feet, this project took two years to complete and was the most difficult of all of the sculptures. It took 10 employees to move the piece into place and has proven to be one of the most popular of the eight pieces.
The World's Largest Golf Tee. 60 gallons of glue, 120 pounds of screws, and six months of work created this 6,659 pound masterpiece. Visitors can find it located at the Casey Country Club.
The World's Largest Pitch Fork. This piece came to be as a complementary piece for a local Farm Restaurant. The finished sculpture is 60 feet in length and weights a little over 1900 pounds.
The World's Largest Wooden Shoe. Inspired by a pair of wooden shoes he saw when antiquing, the artist created this 11 ft. wooden sculpture with the help of two other local artists.
The World's Largest Mailbox. The newest item was added just a few blocks from the Rocking Chair and Wind Chime on the town's Main Street. It includes a working flag and mail drop.
The World's Largest Crochet Hook & Knitting Needles. Located inside The Yarn Studio, the 13 ft. needles needed to actually knit something in order to qualify for the record book.