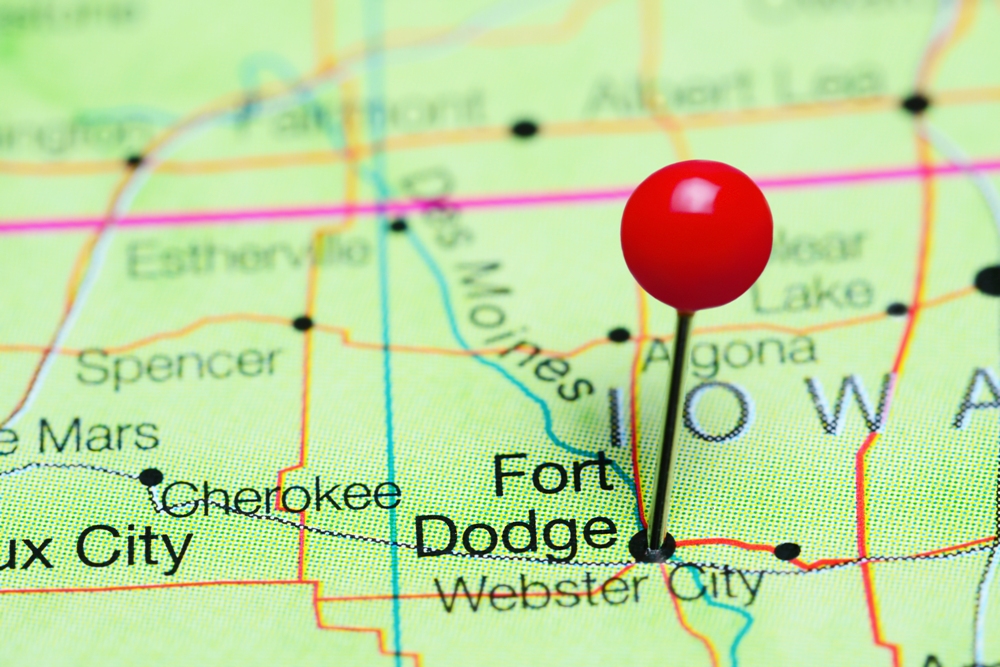 One of the 19th century's greatest pranks was the "discovery" of the Cardiff Giant, a supposed fossilized man that had been unearthed in northern New York state. It turned out that it actually was nothing more than a statue that had been carved into the shape of a man and then buried, and subsequently "found" in an effort to fool people into believing a grand discovery had been made.
The statue had been carved from gypsum in Fort Dodge, because this gypsum had unique blue streams that ran through it and resembled a human's veins. Even though it was known that it wasn't an actual human being, there were several organizations that wanted this statue. Eventually, it was returned to its home state; however, in 1948, the statue was sold for $30,000 to the Historical Association of New York.
Fort Dodge wanted to have this statue back but lacked the funds to make the purchase. What Fort Dodge did not lack, however, was tons of the type of gypsum that had been used to make the original. For just over $2,000, Cliff Carlson, a local sculptor, was hired to create an exact replica. At Frontier Village, a local attraction, Cliff carved the new statue in view of the attraction's visitors. Later in his career he would carve a cornstalk nearly eighty feet tall for a different town in Iowa.
While carving the Giant, many people asked Cliff if he was bothered by having to take on the recreation of a piece of art that was so originally out of proportion. He simply said that he just needed to remind himself several times throughout the process not to do as great a job on this one as he usually would.
Gypsum is one of the more fragile types of stone, easily susceptible to damages incurred in movement or temperature extremes. Because of this, the replica statue of the Cardiff Giant has never been moved from the very spot that Cliff carved it in 1972.
You can view the statue at Fort Dodge's Museum and Frontier Village on Museum Road in Fort Dodge. Admission is $6 for adults. Call 515-573-4231 to verify museum hours.