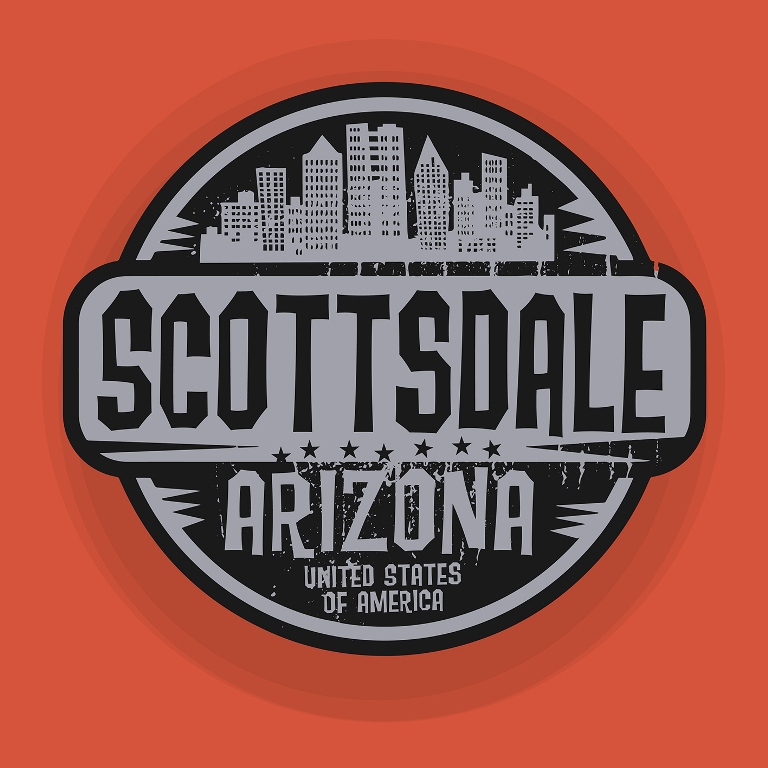 Sitting at the table on a Sunday morning, sipping your coffee and reading the newspaper, you're sure to have, at one point or another, come across one of Bil Keane's funnies in the comic section. His syndicated comic, Family Circus, is a favorite of many, especially those in the Scottsdale area.
Keane was a staff artist for a newspaper located in Philadelphia in 1946, and moved to Scottsdale in 1958. Family Circus first became published here, and within two years it had been picked up by newspapers around the nation. It was hugely popular because of the nutty way it highlighted those funny things that children say and do. Sometimes corny, but an always familiar glimpse into the life of parents in the suburbs.
In the mid-80s, Bil crafted a ceramic sculpture called Giddy Up, Daddy! that became the inspiration for the sculpture that can now be found on Indian Bend Road in Scottsdale. This 9'7″-tall statue was designed by Keane's sons, Jeff and Glen, and sculpted by Deborah Gessner. Keane passed away on November 8, 2011, and the sculpture was unveiled on the same day in 2013. Jeff continued the writing for Family Circus shortly before his father's passing.
In Keane's day, being able to draw a comic that appeared daily all over the states was envied by many artists who wanted the same claim to fame. Of course, it was not all roses. Imagine having to come up with a fantastic joke, pun, or situation every single day for more than fifty years. In the sculpture that was unveiled in 2013, we see a happy Keane, with his Family Circus children (who were created in the spirit of his own children), squirming on his back for a "horsey ride" with Daddy. In his real life, this is what he was best at: playing with his children even though he probably had several deadlines mounting all at once.
You can find the statue within McCormick Stillman Railroad Park at 7301 East Indian Bend Road in Scottsdale underneath the open gazebo. Admission is always free.