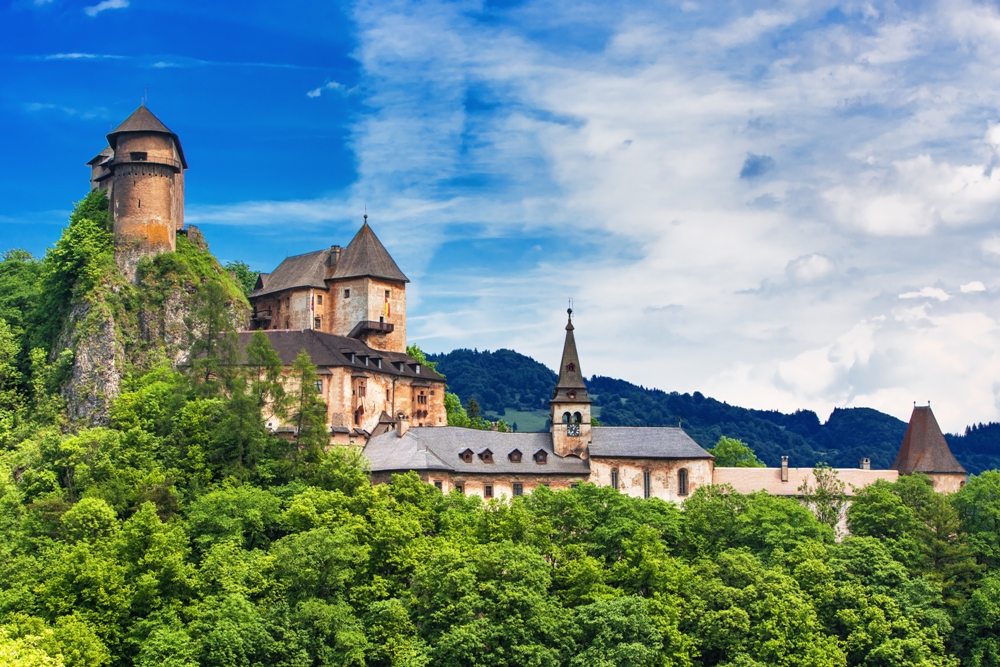 Nestled just below some of the most impressive cliffs is Slovakia's most attractive location, Orava Castle. On the banks of the Orava River, this castle that shares the same name became the estate of Orava Castle in 1370. The families who have called this castle home have ruled over nearly the entire region since.
The castle was built on an old wooden fort's site directly following the invasion of the Tartars in 1241. Its original construction was of Gothic style and reminiscent of Romanesque architecture. Later, it was renovated to reflect the Renaissance and newer Gothic styles of architecture.
There are several buildings on this castle's estate, and they all join to mimic the shape of the rocks on which they are built. The Thurzos captured the castle and took it over in 1556, and hold the honors for the most complete renovations in the history of the castle. The way the castle looks today is how it has looked since 1611, thanks to several recreations.
Once the Thurzos family died off, the castle was passed between many landlords who did not care much for the castle. The worst disaster in the castle's history occurred in 1800 when it completely burned to the ground and was considered a total loss. After World War II, the most complete renovation began.
Today's Orava Castle Estate is an astounding mix of lower, middle, and upper castle fortresses, complete with palaces, fortified walls, and several towers. When you visit, you'll be enthralled by the three separate gates of entrance, which you can travel among via an over-the-ground tunnel, below which lies a medieval dungeon.
After holding many arts shows on the grounds, the Orava Museum was born – a revolving collection of various expositions. In the oldest standing portion of the uppermost castle there is an archaeological display that documents the entire history of the castle estate and grounds. On the lower floors, you'll find a natural history museum with various depictions and species of indigenous flora.
Visiting the castle at night is an especially thrilling experience, as theater performances abound and various "fright nights" are hosted near Halloween.
From the parking lot by the Orava River, it is about a ten-minute walk to the castle grounds.