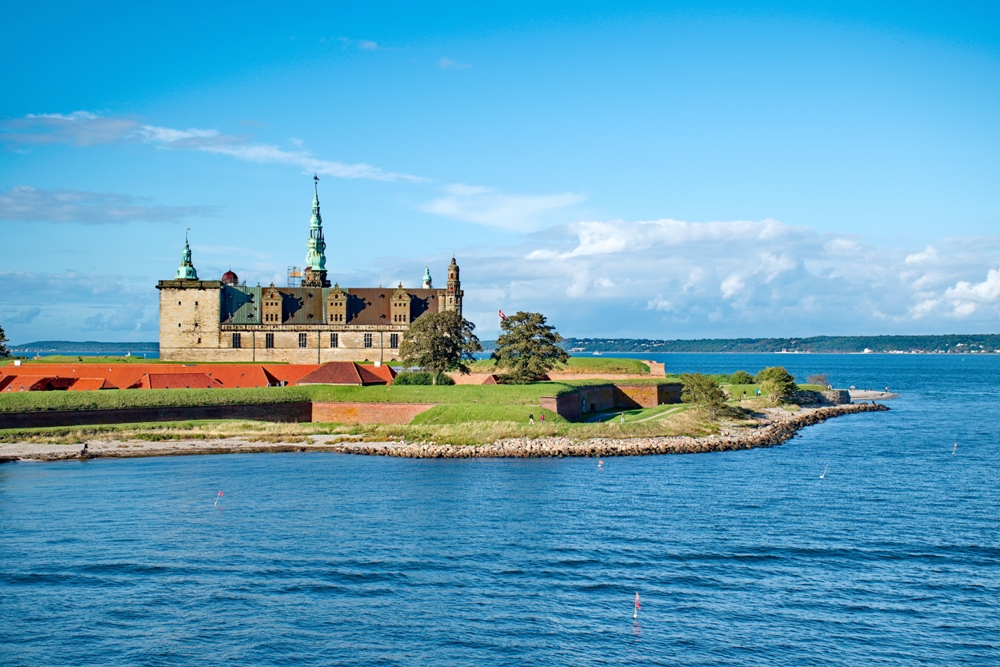 The next time you plan on visiting Denmark, a stop at Kronborg Castle should be on your itinerary. The most infamous of all the castles in Denmark, Kronborg was immortalized by Shakespeare in the 17th century.
Kronborg Castle is the real life castle in which Shakespeare set the play Hamlet. Shakespeare's history is shrouded in mystery, so it remains unclear whether or not he ever actually set foot within the castle walls; however, in Hamlet, Shakespeare calls the castle Elsinore. The town in which Kronborg resides, Helsingør, has been translated into English as Elsinore.
Every summer, on the grounds of Kronborg, the Shakespeare Festival at Hamlet's Castle is the place to be. There is fun for the whole family as live performances of Shakespeare's most famous plays fill the air. Theater troupes from across Denmark and other parts of the world all come together to bring these masterpieces to life, including the Royal Shakespeare Company.
Kronborg Castle has a rich history dating back to its construction in the early 1400s. over the years it has been burned and rebuilt; however, the castle has always been rebuilt on the same swath of land upon which it was originally built, at the port of Øresund Sound. Ships heading out to the Baltic Sea had to pay a toll for passage at Kronborg, making Helsingør one of Europe's most prominent towns at that point in history. UNESCO recognized Kronborg Castle as a World Heritage Site in the year 2000.
Beneath the castle you'll have the opportunity to explore the many crypts and catacombs. Deep below the castle is hidden Holger the Dane, a stone statue that's quite imposing. In Danish culture, Holger the Dane is legendary. As the story goes, if Denmark ever came under siege, he would wake from his stony slumber and defend his homeland.
Kronborg Castle is open seven days per week for guided tours between 10:00 a.m. and 5:30 p.m. You can choose from three different tours, in varying lengths. Children from newborn to 17 years of age are admitted free, and if you possess a Copenhagen Card you also get free admission. Adult admission is 90-140 DKK (Danish Krones), which translates to roughly $14-22 US Dollars. Student admission is 80 DKK, or about $12 US Dollars. The sliding scale of admission is due to the different tours available.