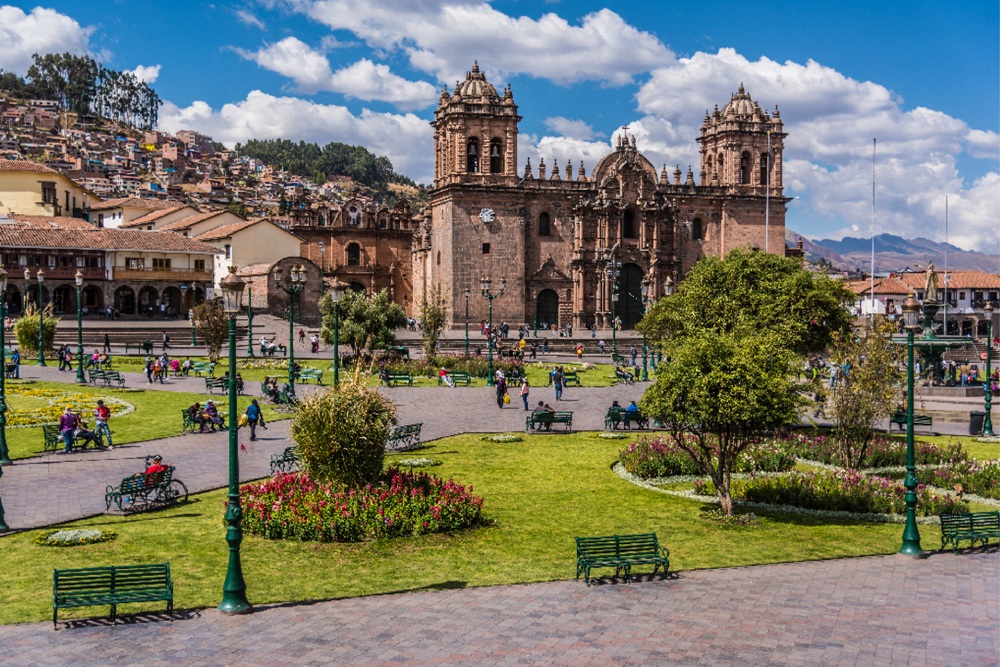 Cuzco (or Cusco), Peru, is known as the Capital of the Americas, archaeologically speaking. Cuzco's rare beauty is owed to the stark contrasts between indigenous style and modernity. Many tourists are on their way to Machu Picchu, either by hike or train, when Cuzco seduces them with her vibrancy, enticing them to stay.
Upon arrival in the city, the Incan walls enamor visitors; these enormous granite slabs resting perfectly carved – with no mortar. These walls were built quickly and simply during the time of the Spanish Conquistadors. The Spanish were building a new city and the Incans fortified the outskirts with these walls. Their design has proven infallible over time, as much of the original Spanish architecture has had to be rebuilt as earthquakes have plagued the region, but the Incan walls still stand in all their glory.
Cuzco's history dates back to 1200 AD and is connected to Manco Capac, the first ruler of the Incan peoples. The city saw its greatest expansion, however, during the 1400s when Pachacutec broadened the boundaries of Inca's empire from the south in Chile to the north in Ecuador. This would come to an end upon the arrival of Francisco Pizarro, a Spanish Conquistador who in 1534 claimed the region for his king, Charles V. This invasion forever changed the direction of the Incan peoples, creating the mix of culture you see today, specifically within the walls of Cuzco.
At an altitude of 11,152 feet above sea level, you will immediately take notice of the thin mountain air. It is advised that you take it easy your first day in the city so that your body can acclimate to the high altitude. If this is just a stopover for you on your way to Machu Picchu, it is best to spend at least three days here to ensure your body will allow the four-day hike. That time can be spent touring the many sites of Incan ruins, such as Qenco or Pucapucara. If your stay will be longer, a visit to the Sacred Valley of the Incas and the villages of Ollantaytambo and Chinchero should not be missed.