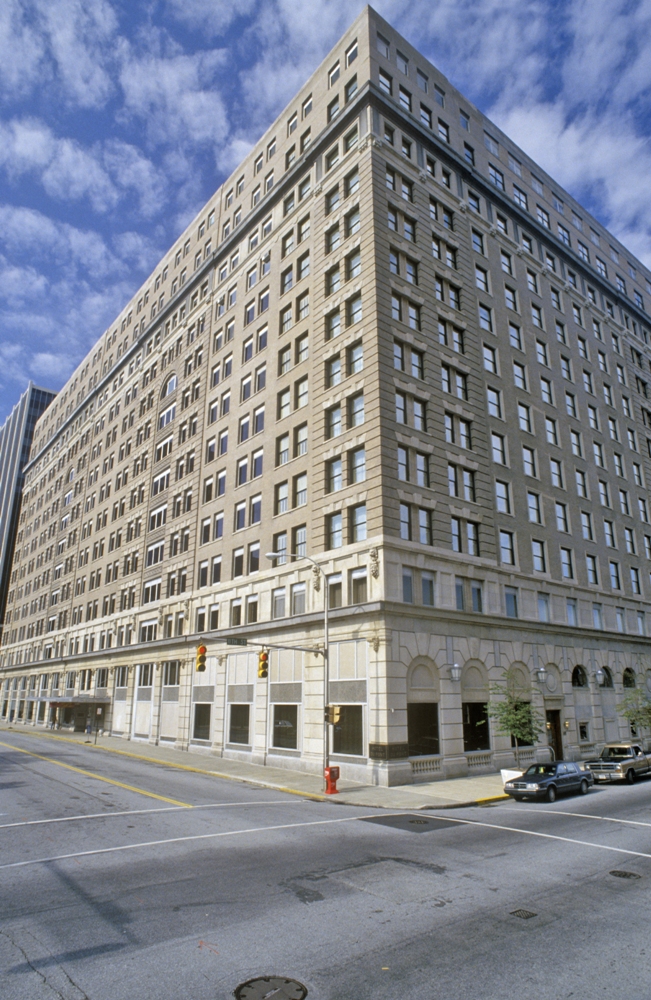 Alfred DuPont not only spared no expense in the building of his family home, he also built one of America's most extravagant hotels. Wilmington welcomed this testimony to the Gilded Age of America in January of 1913. In the hotel's first week of business, more than 20,000 people visited from all over the world, some to stay and some just for a tour of the premises. The elegant woodworking in the guest rooms, the mosaics, the terrazzo flooring, the chandeliers that had been crafted by hand, the glistening hallways perfected by craftsmen from France and Italy. Located within the hotel's lobby is The DuPont Theater, which even today is the nation's fourth-largest stage. Restoration work brought the lobby back to its original glory, as well as the refurbishment of every guest room. Just like the Nemours Estate, the hotel includes several original paintings, even Wyeths.
From the Hotel DuPont's very beginning, Alfred's intentions were to create a place in Wilmington that would rival its counterparts in Europe. At its grand opening in 1913, there was no doubt DuPont had achieved his goals. Every exquisite detail from its intricately carved woodworking, to its gilded vaulted ceilings, to its floors of mosaic and marble proved that DuPont had left no stone unturned when seeking how to out-do his European counterparts. To put it into perspective, this fine, intricate work required eighteen craftsmen who labored for over two years. These fine details didn't stop at the construction alone. Each guest room was decorated with brass bedroom suites, covered in linen that had been imported from France, as well as comb, brush, and mirror in each room crafted of the finest sterling silver.
The Hotel Du Pont is the talk of the Brandywine Valley in the heart of its historic district. Aside from your priceless stay at the hotel, you'll enjoy walking this quaint town and visiting the Winterthur Museum and Gardens, taking in valuable arts at the Delaware Arts Museum, and the Hagley Museum. Baltimore, Maryland is just an hour away, and if you're staying for a few days, adding New York City or Washington DC to your itinerary is a great way to see more of the nation's history.