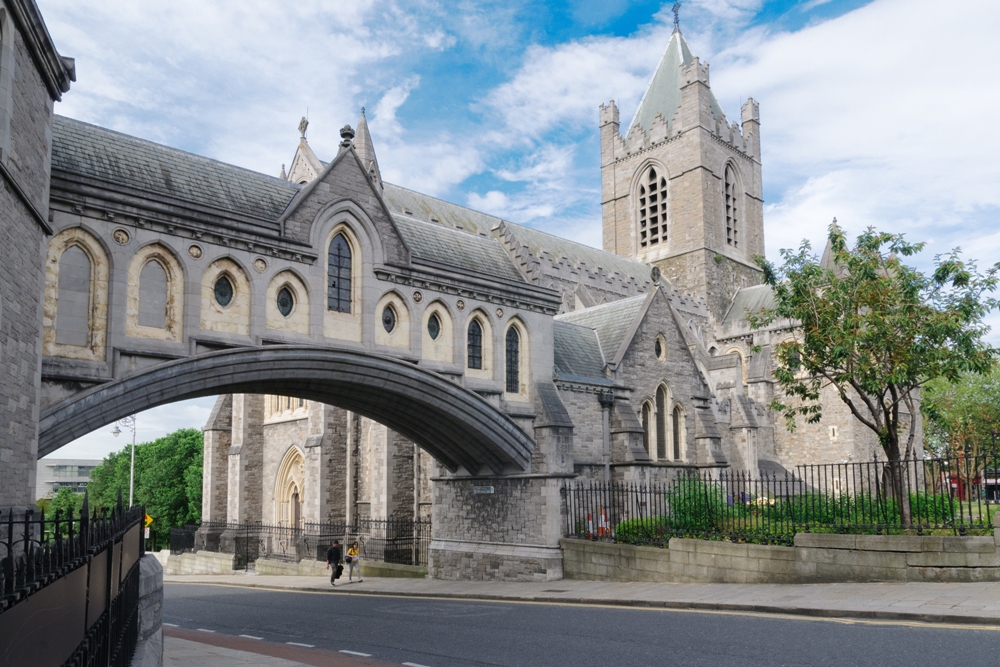 The earliest surviving information places Dublin's Christ Church Cathedral in its current location as far back as circa 1030. Dublin's first bishop and Dublin's Norse king together founded the Viking Church, which was most likely under the rule of Canterbury's archbishop. By the mid-1100s, Christ Church was enfolded into the Irish church and a short ten years later, archbishop O'Toole was the appointed leader. O'Toole would go on to become a patron saint, reforming the constitution of the cathedral and introducing Saint Augustine's canons that would survive until England's Reformation.
O'Toole was responsible for the diplomacy between the peoples of Dublin and the Normans following the 1170 capture of Dublin. The original façade of the church was replaced, thanks to John Cumin, by a Romanesque, and then Gothic, façade, many of the parts of which still stand today.
In the late 14th century, King Richard II was to receive the much awaited homage from the four kings in Ireland: O'Neill, McMurrough, O'Brien, and O'Connor, as the cathedral was also serving as the head of the state at the time. While the church was still serving as the head of state, about ninety years later, a pretender in Henry VII's court was actually crowned as Edward VI!
Obviously, reform was needed, and once again it came. This time, directly from England. Henry VIII decided to break ties with Rome, effectively dissolving the priory of Augustus' Holy Trinity, establishing a reformed foundation of newly chosen canonical material. In 1562, a portion of the roof collapsed, smashing the tomb of Strongbow that was encased in the nave.
It left the cathedral in ruins, but the rebuilding process began immediately. It was intended as merely a temporary rebuild until a more fortified structure could be managed, but the rebuild actually lasted until the end of the 19th century. Since, the north-facing wall has moved out approximately eighteen inches. Ironically, the entire system of rule within the cathedral collapsed shortly thereafter until 1660 when a new constitution modified the church's rule, which was modified further in 1870, but still rests as the rule that governs Christ Church Cathedral.