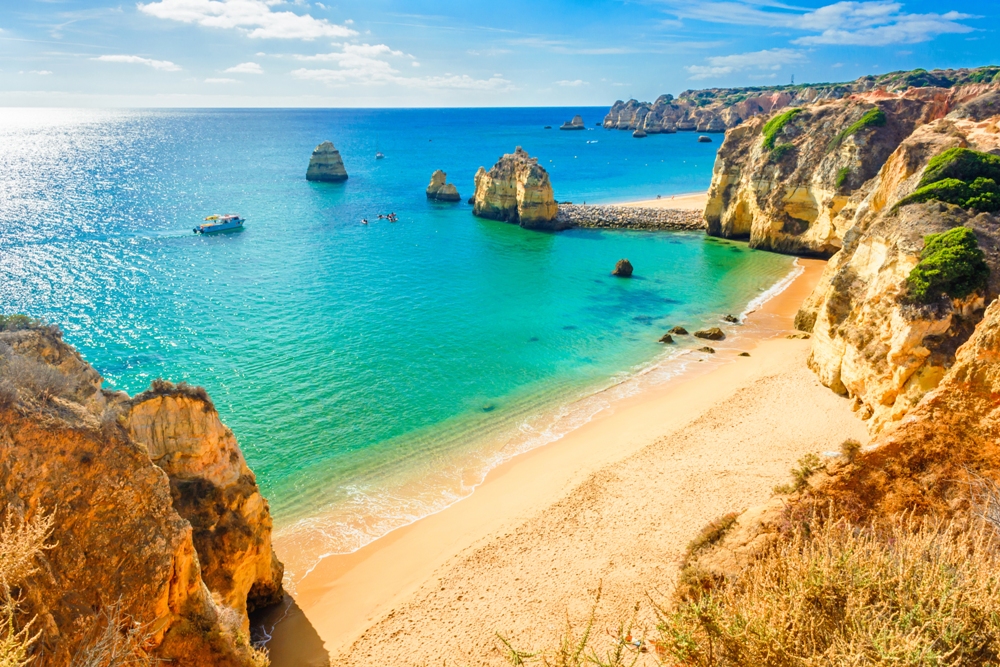 Many historically significant places are visited every year by tourists who'd like to see how life once was. Locals usually have explored sufficiently, or because they have grown up with the site in their back yard, it doesn't seem to draw the same excitement; however, The Algarve is special – it has one of the highest draws in the sense that both tourists and locals to the region can find something exciting.
The Algarve is located in the southernmost portion of Portugal in the Faro District. Throughout the district there are various forts, stately castles, and other ruins. Many of the sites date back to the Romans and Moorish cultures. The various sites depict the heritage of this region and illustrate why it is so celebrated by more than just visitors.
Tavira Castle was once a Moorish fort. In the 1200s, Christian peoples conquered the region, leaving the castle in ruins; however, it was deemed to have held a significant purpose and was rebuilt shortly thereafter. Named for the town that you can see from the castle's land, Tavira Castle has an eight-sided tower, two towers on the shapes of squares, and walls that protect three sides of the grounds. This is one of the Algarve's most popular sightseeing spots.
Another popular site that was also built upon ruins is that of the Igreja de Sao Lourenco de Matos. Once a chapel in ruins, this church's interior is one of the best examples of the Baroque style of architecture and tile work in the area. Panels featuring angels and the words of Saint Lourenco hang decoratively throughout.
One of the oldest known sites in the region is Cerro da Vila. Dating back to the 1st century, this site is the ruins of what was once a Roman village, with two large homes, a cemetery, bathhouses, and even a station for salting fish caught from the port at Vilamoura. The entire village's water was supplied by a system built into the dam nearly a mile away.
These sites and many more, such as the Fortalezza de Sagres, await you in the Algarve.