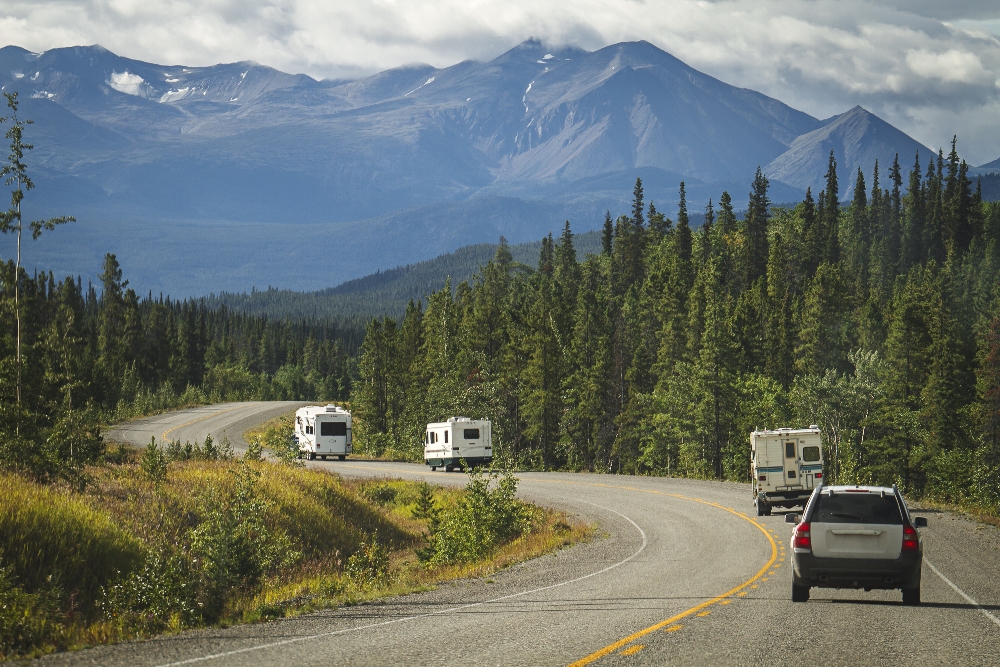 Barkerville, British Columbia is the region's largest and most well-preserved historic site. Heritage buildings and shops line the planked streets, and shop owners sell Victorian-period wares. The town has a lot of pride surrounding its miraculous creation, and visitors can view some of the many exhibits around Barkerville that hearken to this time. There are also various demonstrations throughout the year that offer entertainment, shopping, and costumed townsfolk who bring the entire experience to life. To thoroughly enjot all that Barkerville has to offer, plan on visiting for at least two days. Just a visit to the cemetery will take up several hours. The route into Barkerville today is the same one taken by those desiring to strike it rich during the Caribou Gold Rush.
Gold prospecting was becoming difficult in this region of Canada. In the mid-1800s, prospectors began to follow Fraser River to the Caribou creeks of northern British Columbia. A young man was among those prospectors looking for riches. In 1862, Billy Barker struck it rich.
It didn't take long for this news to spread like wildfire. Several thousand prospectors descended on the area in hopes of having their own story to tell. This boom of individuals caused a town to spring up like magic amidst the wilderness. Soon, saloons, boarding homes, and general stores were built with wooden planks for sidewalks connecting the buildings. A new town, Barkerville, had been born, and the "gold fever" had struck, much as it had a few short years prior in California.
In the eight years from Barker's claim to 1870, more than 100,000 people had made their way along the Cariboo Road in hopes of finding their own riches in the creeks of Barkerville. The town didn't just spring up overnight, though. It took time to build sufficient roads, and even before the roads were completed, food and other necessary supplies had to be carried in by the miners or brought in by pack train. When the road was completed in 1865, larger wagons were able to deliver more goods at once. Prospectors no longer had to make the trip on foot, as stage coaches from neighboring towns brought the miners to the site.