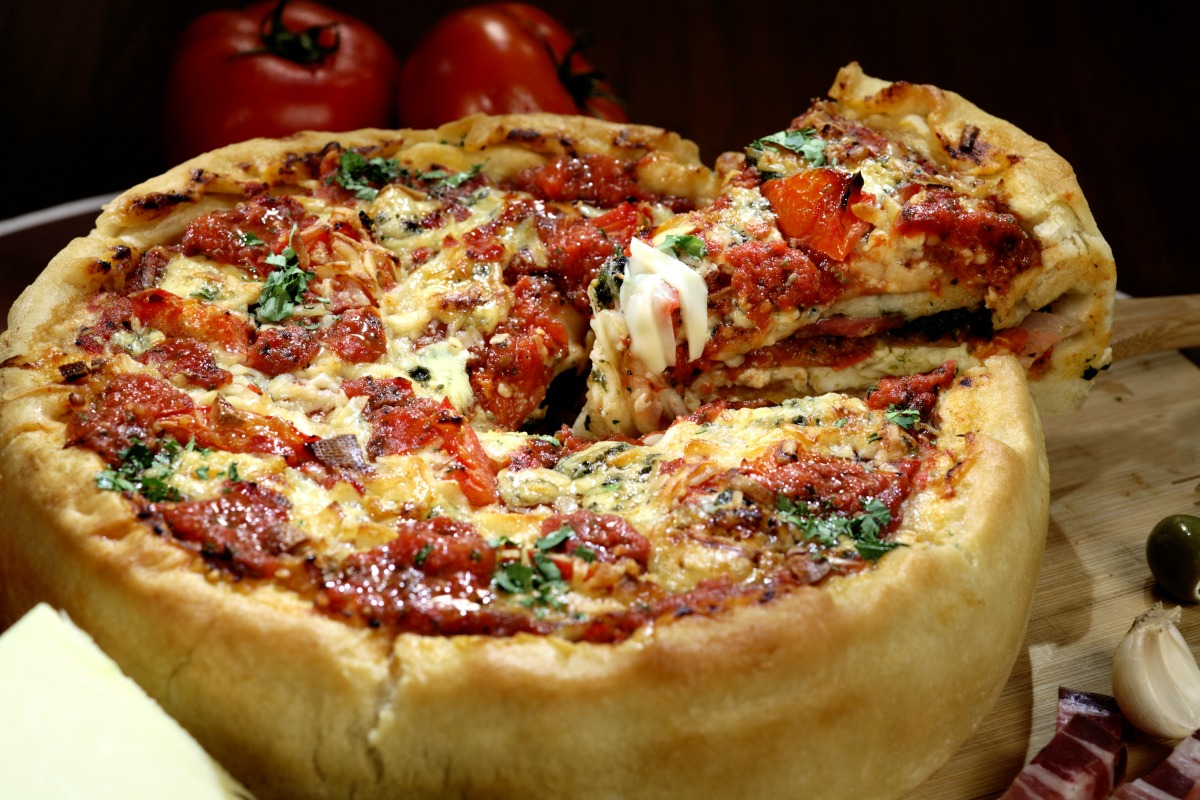 Since the first Italian immigrants settled in the United States, pizza has become a big part of our culinary history. Chicago is known to many as the pizza capital of the United States. Though the city has a number of places that serve traditional thin crust varieties, it is the "Chicago-style" deep dish variety that has held the attention for the last several decades.
Though the deep dish style has been synonymous with the city for years, there has been an ongoing dialogue about which restaurant in Chicago was the first to offer the popular dish. There are a number of origin stories that float around the "Windy City" regarding where the now popular deep dish originated. Here are two of the stories.
Pizzeria Uno
According to this version, entrepreneurs Ike Sewell and Ric Riccardo decided that it was time to update an Italian favorite recipe in order to give it a greater appeal to an American audience. In 1943 they opened Pizzeria Uno and started serving a deeper dish version that included inverted layers and a more hearty crust. The pans that they used to create the dish were akin to a standard cake pan as opposed to the traditional flat, round tins that were used for pizza to that point in time. Their "pies" were known for the multiple layers of meat and vegetables that resembled something that looked like a cross between lasagna and pie. The owners, along with their top chef, worked to make the dish something that would appeal to a broad audience in the city.
Lou Malnati
Here is where things get a little clouded. Once upon a time, Adolph "Rudy" Malnati, Senior was the top chef at Pizzeria Uno and he claims that it was an idea of his that created the original deep dish recipe that Pizzeria Uno popularized. Malnati insists that neither of the owners had a shred of culinary ability in the kitchen and that it was his skill and his idea that was responsible for the dish. Around 1971 Malnati opened his own restaurant and his dish quickly caught on with residents of the city and nearby suburbs.
Regardless of which story you choose to believe…
Both restaurants continue to be popular in and around the city. The next time you are in Chicago do yourself a favor and grab a pie from both places and decide for yourself who does the dish best.