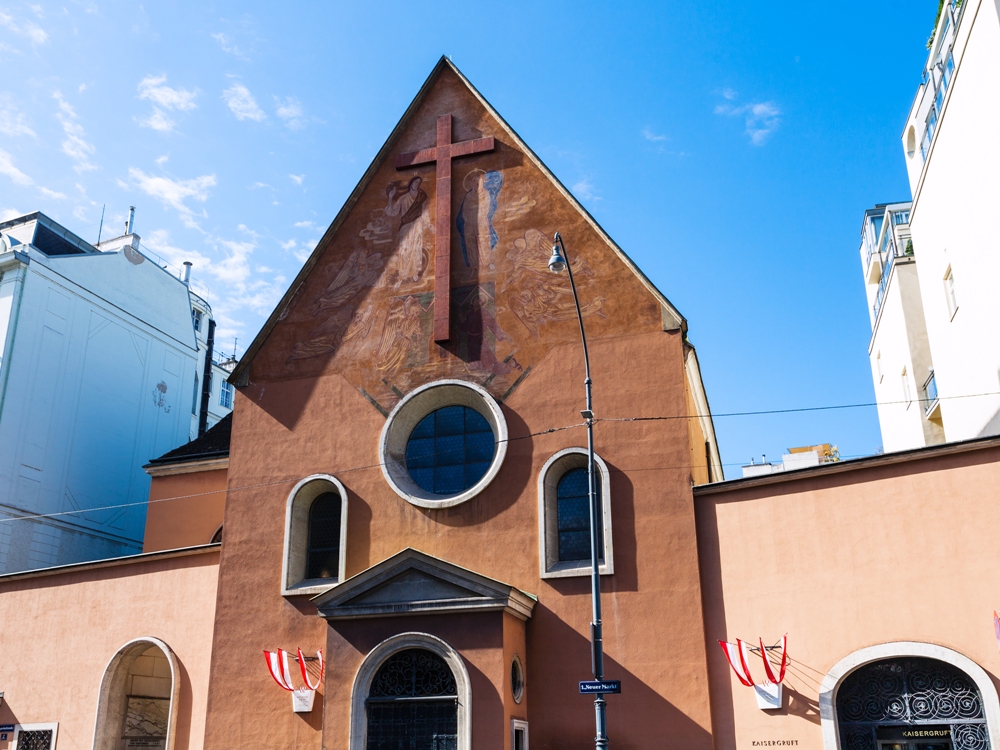 Of all the places in the world you'd expect to find a crypt of this type, Rome's Via Veneto doesn't come to mind.
Amidst the district's 4-star hotels, pricey eateries, and swanky hangouts, there is a centuries old ossuary – five chamber's worth – exquisitely decorated in delicately wrought patterns. Oh, and its completely constructed of humans' bones and the mummified remains of corpses.
The Capuchin Crypt was designed sometime around the mid- to late-1700s, and are comprised of five rooms holding the bones of nearly 4000 friars of the Capuchin order, as well as poor Romans, and even children. Oddly enough, today's Capuchin order has no idea why or how this display came into existence.
The order's church and the crypt were founded here in 1631 because of the order's close relationship with the Barberini family, whose palazzo was near. Another family, the Ludovisis, donated the land on which the Santa Maria della Concezione dei Cappuccini (the church and subsequent crypt) were built.
Throughout the ages, various famous individuals have visited the crypt, each giving their own personal accounts and reactions to this monument of sorts: Marquis de Sade called the crypt a monument to funerary art. Nathaniel Hawthorne noted how you lose any feeling of immortality upon viewing the ornate human structures.
The chambers are arranged alongside a corridor with windows, and bear the most practical of names, such as "The Crypt of Shin and Thigh Bones." Hauntingly, decorations are not limited to floors and walls – contrarily, if you look up you'll see chandeliers ornately designed looming above you. Bones fashioned into crosses, crowns, and rosettes make even the least squeamish visitor contemplate momentarily.
Entry to the Capuchin Crypt also includes Capuchin Museum; however, the majority of visitors barely notice this as they make their way to the main attraction. Just built recently, the museum houses several thoughtful exhibitions and various artifacts that help to paint the picture of the Capuchin Order of Franciscan Friars. You'll even see the actual implements friars of this order used as self-discipline tools. An interesting destination not to be missed.