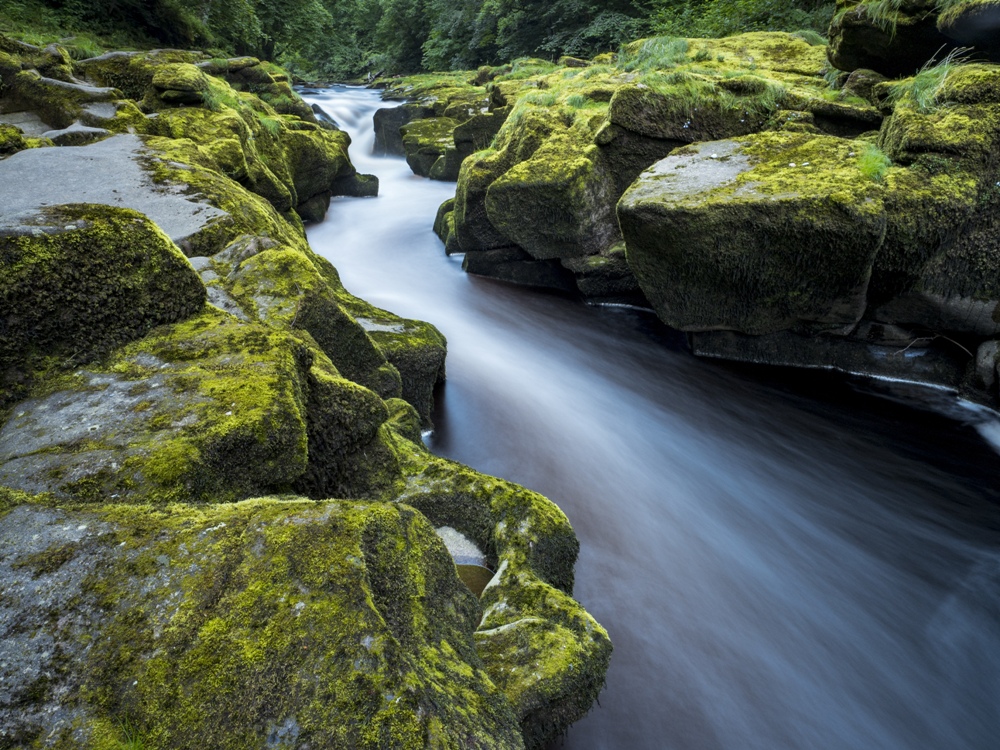 If the idea of adrenaline-pumping danger beckons you, this unique natural wonder will excite you.
Located in Yorkshire, between Bolton Abbey and the Barden Tower, a tiny stream coming down the mountain looks innocent enough, however, it is not. It is about six feet across and is known as Bolton Strid – by locals as simply "The Strid." Innocent looks aside, below the beauty of this stream lies a deep abyss with undercurrents so powerful that anyone who accidentally falls in will meet with certain death. Legend says that no one who has ever fallen in has ever survived – in fact, no body has ever been recovered.
In order to comprehend how this tiny mountain stream could be so dangerous, you must walk upstream just a bit. In less than 300 feet, the tiny stream becomes a river of more than a 30-foot width. This is the River Wharfe that runs through the town of Yorkshire. Where it meets Bolton Abbey, however, it is forced through a very narrow gap, causing the tiny mountain stream you saw just moments before. This force causes the water to gain speed and enormously increases its depths. This narrow strip is, however, merely an illusion, as the banks on both sides are undercut, invisible to onlookers. Underneath, hidden in these waters are tunnels and caverns which hold all the water of the river and, to this day, no one knows the exact depth of the Strid.
The modesty of the Strid's surface is quite deceptive. The banks lie so close to one another that it is believed that the name Strid actually comes from the world stride, because the unassuming believe that is all it would take – to simply stride from one side to the other. The stories abound of those whose "guts" outnumbered their glory; people who attempted to jump to the other side and were mercilessly sucked down into the underwater caverns. One such story relates that of the son of Lady Alice de Romilly, who, on a dare from friends, attempted the jump in 1154 but did not make it. Lady Alice, so devastated by her loss, donated the land surrounding Bolton Strid in an effort to establish a monastery, the Bolton Priory.