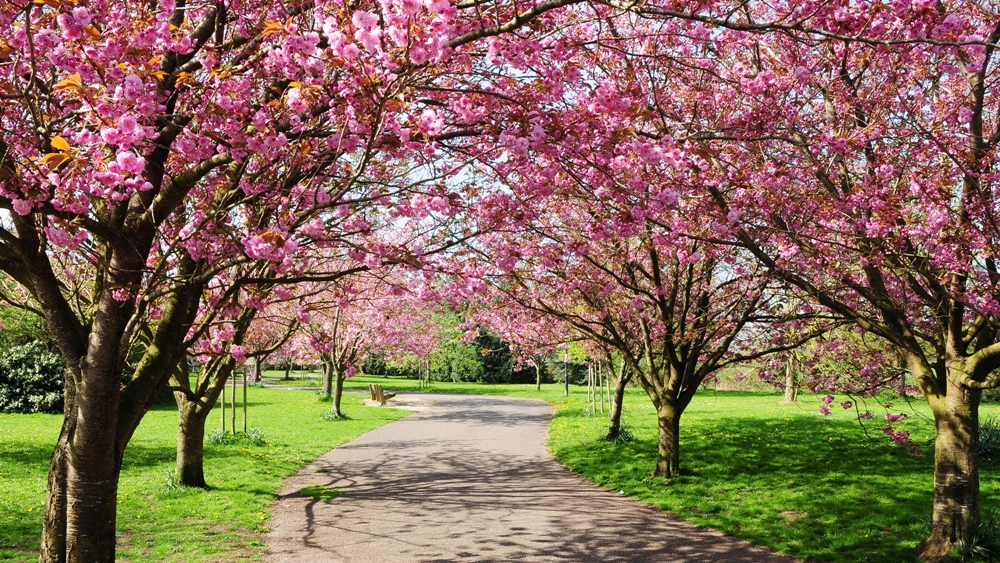 After a long, cold, and somewhat brutal winter, there is nothing that compares to witnessing the first blossoms of spring. Whether it is the moment the first tulip pushes through the ground or when fields are ablaze with wildflowers, these locations in the United States offer the best spot to witness spring in all its glory.
Antelope Valley: Lancaster, California
If you are a fan of poppies, then you cannot miss the extraordinary blossoming that happens here each spring. The wildflower season typically runs from February through May with the explosion of poppies generally occurring from the middle of March through the start of June. At its peak, the hillsides are covered in bright golden, red, and cream colored flowers that seem to stretch on forever. It is the perfect spot to relax with a picnic basket and a nice glass of wine to bask in all of nature's beauty.
Bluebonnets: Ennis, Texas
During March and April the town of Ennis, Texas becomes awash in beautiful, bluebonnets. Also known as blooming lupines, these gorgeous and fragrant flowers are so dear to the region that they celebrate their arrival with the Bluebonnet Trails Festival. Usually occurring in mid-April, guests can take part in crafting activities, dance to live music, delight in homemade BBQ, and select from a variety of handcrafted bluebonnet mementos to bring home.
The Tulip Festival: Holland, Michigan
Nelis' Dutch Village and the City of Holland, Michigan present and annual Tulip Festival in the spring of each year. For 88 years the festival has brought in guests from around the world who come to take part in the fun festival activities and to see the thousands of tulips that bloom here each year. More than 25,000 bulbs are planted each year, with more than 100 varieties of tulips include in the planting. The result of the planting is a stunning visual masterpiece when all of the bulbs bloom. The annual celebration includes a wide array of events, including a parade, unique food samplings, arts and craft opportunities and a number of fun-filled opportunities with local merchants and restaurants.