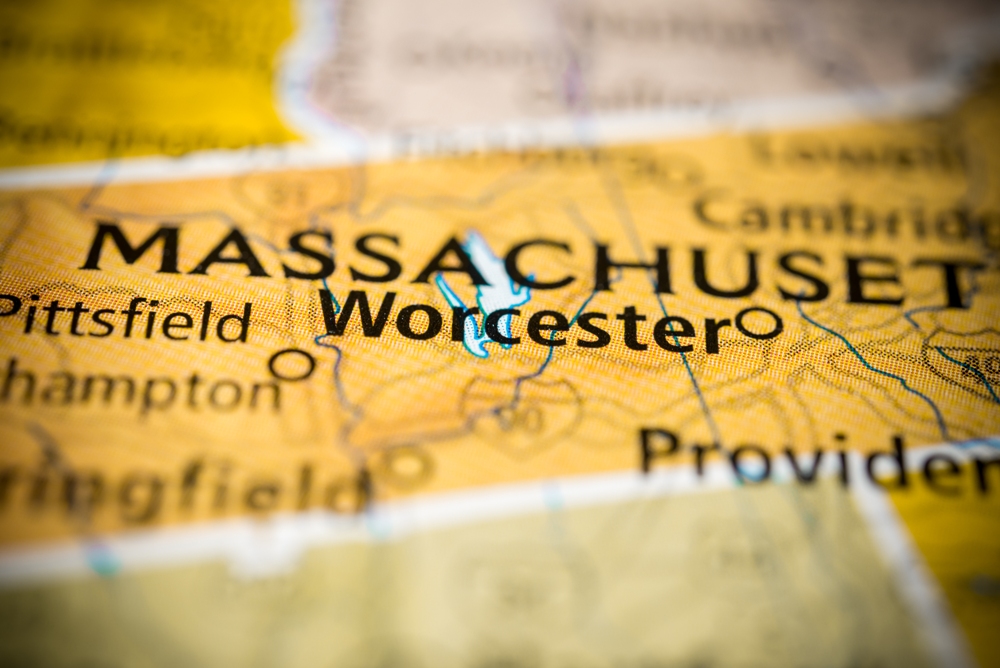 In the midst of wealthy homes, great trees and landscapes, the Bancroft Tower stands at the top of a hill. Looking like something built by the mighty Vikings, this castle tower as actually built by a railroad baron's son, Stephen Salisbury III. According to history, Salisbury had no wife and no heirs, so his amassed fortune was all his own to spend as he saw fit.
He erected this grand tower in 1900, paying homage to George Bancroft, a native of Worcester who was the United States Secretary of War at the time. Bancroft was partially responsible for the United States' accumulation of land in states such as Texas, Oregon, Washington, and California. Bancroft also spoke the eulogy at the funeral of Abraham Lincoln.
However, none of the above is the reason that Salisbury built this tower. Instead, he built it because Salisbury's father and Bancroft had been friends since childhood.
The tower itself looks like a grand (although miniaturized) version of an English or Scottish castle. It was constructed out of cobblestones of similar sizes and various types of boulders. It stands at fifty-six feet tall. All of the interior rooms are empty. There is a spiral staircase leading up the middle and when it was first built, visitors were allowed to climb up to the top and experience Worcester from above – a 360-degree view.
The tower is still converted into a haunted house during Halloween, and during the Christmas season, Santa can be seen by the fireplace; however, the majority of the time it is locked now because someone either jumped or fell and were injured, suing the city, but the exterior alone is enough to make a great backdrop for photos at a real "castle."
The tower is located on Bancroft Tower Road is Worcester, and admission is free. To get there, you'll get off the I-290 at exit 17. Take Highland Street to Park Avenue and turn right. You'll take a left on Salisbury Street, going through the light when you again cross Park Avenue, taking the second left at Massachusetts Avenue. Make your way up the hill past the stop sign and turn right on Bancroft Tower Road. You can't miss it.