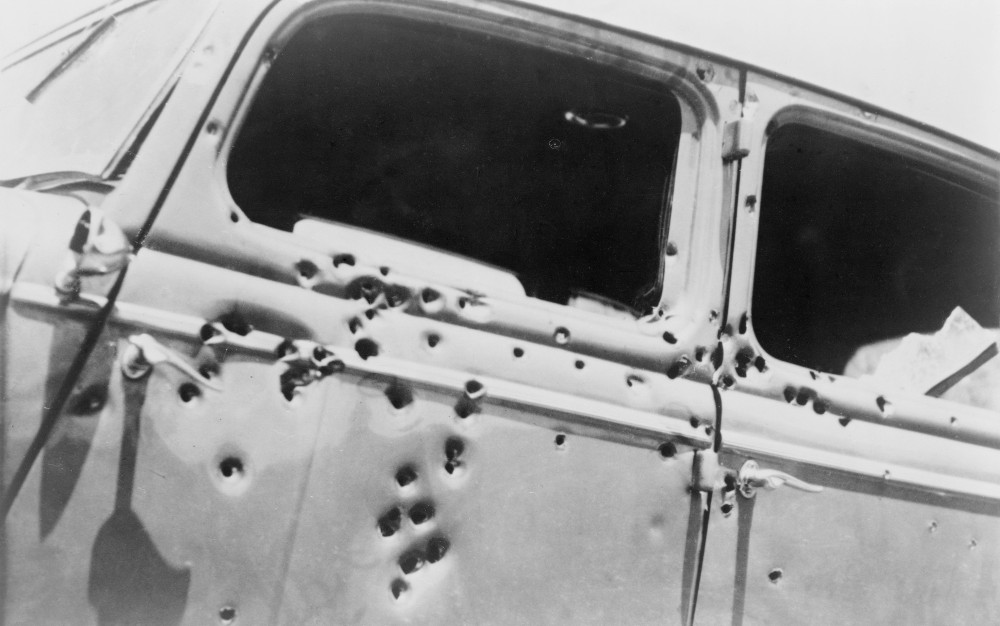 Back to Pigeon Forge, we invite you to explore a bit more of this historic and unique new attraction. Find out more about some of America's most infamous criminals.
In this lab, you can get up close and personal with the elements of a crime scene and the tools and technology that modern day investigators utilize to ascertain the truth behind their hunches. For instance, you can check out x-rays taken during autopsies, scan packages with a Geiger counter, use forensics to scan shoes for bombs, and even play detective while perusing a dead body – not a real one, of course – to determine the cause of death.
In a nearby gallery, the Capital Punishment Exhibit illustrates the demise of a many a criminal, like an electric chair (Tennessee's "Old Smokey"), and a real gas chamber.
Perhaps the favorite exhibit of all is located within the gallery of Sinister Vehicles. The actual Ford Bronco driven by O.J. Simpson is on display next to a never-ending loop of that unforgettable two-hour car chase, complete with audio of the officer as he is attempting to persuade Simpson not to kill himself.
Beside Simpson's Bronco is one of many replicas of the famous Death Car of Bonnie and Clyde. This one, while a replica, was the actual one used in the movie about the pair. It was painted yellow, unlike the gun metal grey of the original, so that the bullet holes would show up more clearly on the film.
The most sinister of all the vehicles in the exhibit is the Volkswagen Beetle driven by Ted Bundy, the one he used to lure unsuspecting young women to their demise – some of which he actually murdered within this car.
Many visitors come to catch a glimpse of items used by famous mass murderers; in fact, this wing is a tourist favorite. There is a baseball that was signed by lunatic Charles Manson, a rifle that belonged to Charles Whitman, and even the switchblade knife used in the killing of the Boston Strangler. Perhaps the most sinister of all exhibits on the property is hidden from view behind a wall – two clown suits that were owned by John Wayne Gacy.