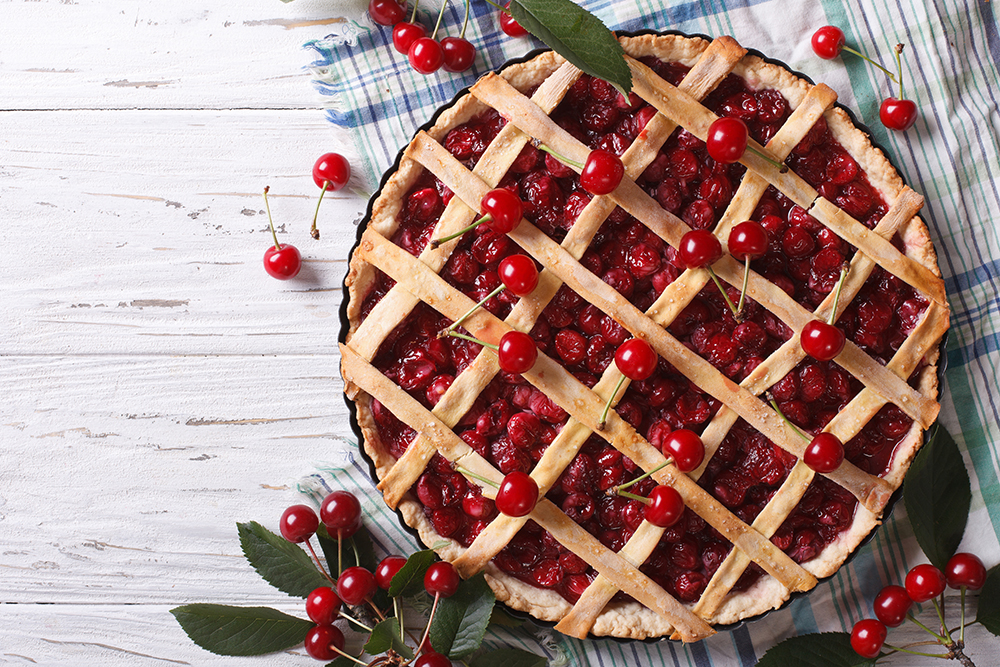 Who knew that two small towns in Northern Michigan have been locked in a dispute for years about who created the better "World's Largest Cherry Pie." However, this is exactly the case with Charlevoix and Traverse City, Michigan.
The story begins in 1976 when a resident of Charlevoix convinced local businesses in the area to bake the World's Largest Cherry Pie as part of the town's summer cherry festival. The piece was to be a central part of the town's bicentennial celebration and townsfolk rallied around the idea. An enormous pan and oven to match it was constructed and local farmers pulled together to supply the ingredients to create the delectable concoction.  The pie, when finished, weighed more than 17,000 pounds. The town proudly accepted that their pie was a World's Record.
Fast forward a decade to the summer of 1987. An up-and-coming resort town, just 50 miles south of Charlevoix was holding its own annual cherry festival.  Over the years, Traverse City had come to be known as the "Cherry Capital" of Michigan and, perhaps because of this title, townsfolk felt that it was their duty to create a giant cherry pie of their own. Chef Pierre Bakeries volunteered to coordinate the project and on July 25, 1987, bakers produced a cherry pie that made the pie of Charlevoix a distant memory. Weighing in at 28,500 pounds and measuring over 17 feet in diameter, the pie was something to behold. Residents made sure to seal their place in history by calling Guinness Book of World's Records to have them certify that the pie was the largest cherry pie ever created.
Not long after the town won the honor, the bakery that made it was purchased and went out of business. However, the giant pan that was used to create the pie can still be found in front of the former Chef Pierre Bakeries plant. There is also a marker nearby that certifies that the pie was, in fact, the record holder in the Guinness Book, where it remained for roughly five years before being dethroned by a small town in Canada.