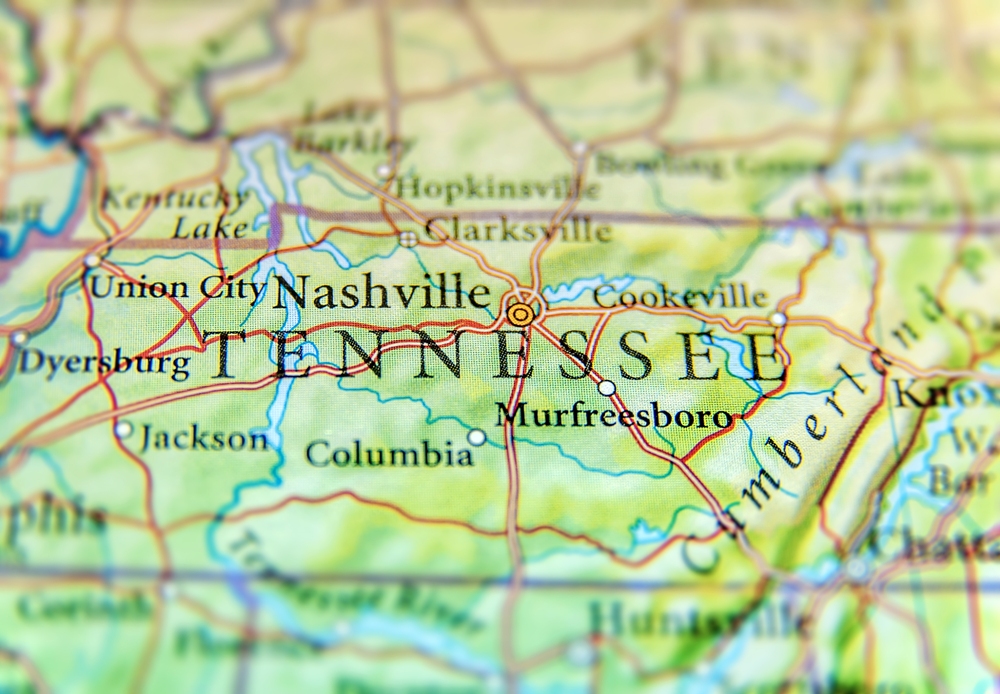 The Mindfield – Brownsfield, Tennessee  – Looming high above Brownsfield's Main Street is Billy Tripp's The Mindfield, looking much like an intricate substation.
It is certainly the most immense piece of artwork in all of Tennessee, and one of the ten largest in the entire United States to come from the mind of one individual.
Billy Tripp has been a Brownsville resident since the early 60s. He began his work in 1989 building The Mindfield. It soars to a towering thirteen stories; a mass of iron and steel that Tripp collected from various places along this journey, and painted it in its entirety in Battleship Grey. There are trusses from bridges, girders from buildings, track rails from defunct rail lines, and even metal letters spelling out various puzzling phrases. Sometimes, a recognizable object might catch your eye, like an old basketball hoop, bathtub, or canoe, but for the most part, it is difficult to distinguish one piece of iron from another. Works of art that are near the uppermost spots hang suspended in mid-air by chains or are mounted like old style weather vanes.
Unlike most works of art, Tripp says he didn't create The Mindfield to appeal to anyone but himself. While he enjoys hearing what people think of it, he mostly cares only for what it speaks to him. When you see it, you might wonder just what goes on up there in that head of his.
While admission is free and The Mindfield is easy to find at 344 West Main Street in Brownsfield, visitors are not allowed to be on any portion of the piece. Actual access is limited to the front and one side. From here, you'll be able to see the majority of the work, as well as rotating pieces that Tripp re-purposes from various items he finds at local stores or going out of business sales. He has comment boxes set up so that you can let him know what you think of his Mindfield. Next to the comment boxes, Tripp has left copies of his novel, The Mindfield, Volume 1, for those who want to take a "trip" inside the mind of the man who created it.