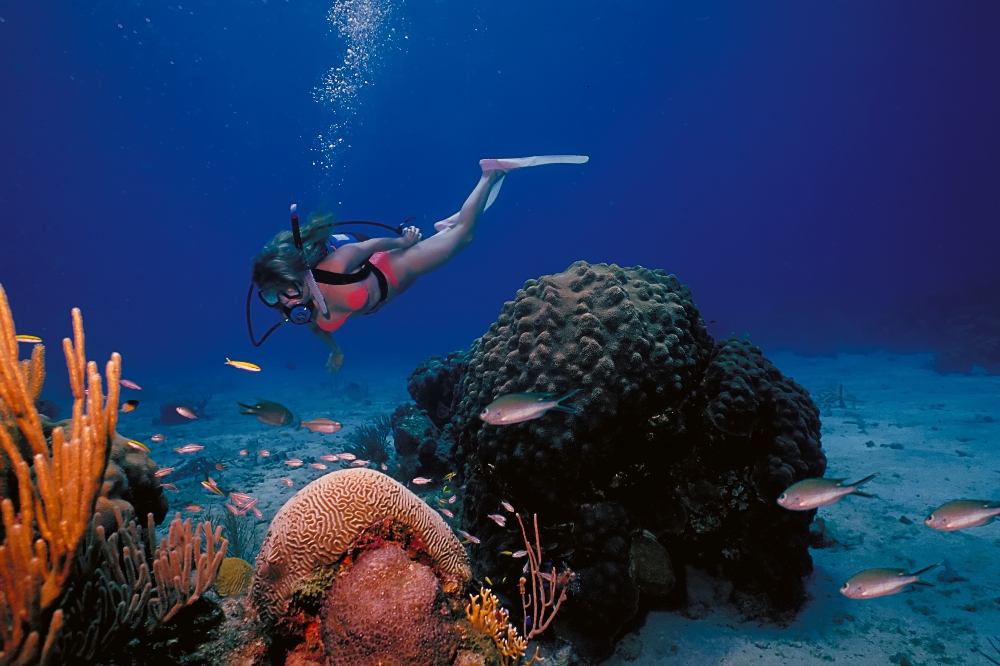 St. Croix is an island in the Caribbean Sea that, with two others, forms the U.S. Virgin Islands, and it is the largest of the three. St. Croix is 84 sq. mi., and provides sanctuary for the marine life. It has astonishing diving opportunities, is know for making rum, and for its history. It is about 40 miles from the nearest neighbor.
Your visit isn't complete without a trip to the Cruzan Rum Factory, where stepping through the doors is stepping into history. With over 300 years, and after 8 generations, the same family has been perfecting the distillation process. There are also museums to visit, like the Apothecary Hall Museum; the apothecary was created to prepare medicine for the Danish military stationed on the island. In addition to history and run however, this lovely Caribbean island offers much more for visitors to see and enjoy.
The Salt River Bay National Historic Park and Ecological Preserve maintains the ecosystems that sustain various threatened and endangered species. It is home to the Columbus Landing Site, which is a National Historic Landmark. It is on the north side of St. Croix. The Salt River Bay National Historic Park and Ecological Preserve is home to coral reefs, mangrove forests, and a submarine canyon. St. Croix has been the home to a variety of peoples which are representative of every major period of human habitation, and the occupation is reflected in the historical artifacts. There are many activities to engage in within the park: hiking, diving, kayaking, snorkeling, just to name a few. The National Park Service brochure can be found here.
The Buck Island Reef National Monument is 176 acre uninhabited island created to preserve the marine ecosystem in the Caribbean Sea. It is the location for the endangered brown pelicans and the threatened least terns nests. The Buck Island Reef National Monument has an underwater marked trail that snorkelers can follow; the trail has information posted about the local flora and fauna along the trail. Encircling most of the island is an Elkhorn barrier reef that sustains over 250 fish species, as well as turtles, various sharks, eagle rays, and other marine life. Contact the park service for more information: the phone number is (340) 773-1460, and the mailing address is National Park Service, 2100 Church St. #100, Christiansted, St. Croix, VI 00820.
Enjoy the warm, crystalline waters, the sun, and all that St. Croix has to offer!