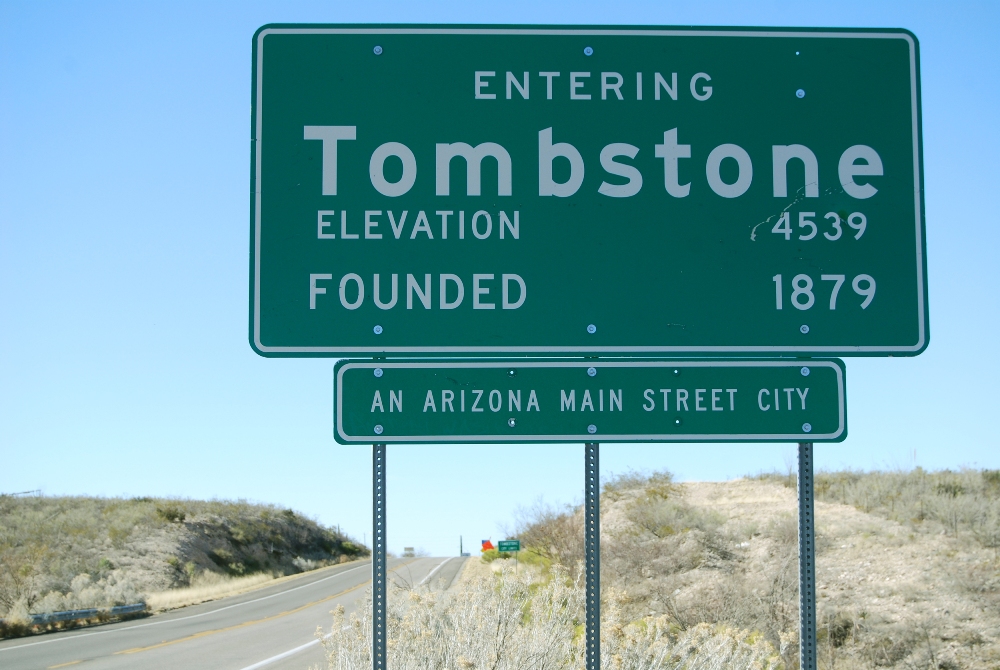 In 1884, one day after their marriage, a Scottish couple left their homeland in search of better opportunities in the Wild West – Tombstone, Arizona. A miner by trade, Henry Gee and his newly wedded wife, Mary, made their residence at Cochise Boarding House, a home for miners working for Vizinia Mining and their families. They would live there until such time that they could build their own house.
Mary was yearning for home back in Scotland. The caretaker/housemother of the boardinghouse, Amelia Adamson, and Mary became fast friends.
The following spring, Mary's family sent a large box containing carefully packed pieces of her garden from back home in Scotland. There were various plants and seedlings, such as heather, tulips, and already-rooted cuttings from the rose tree Mary had planted in childhood. Because their friendship had grown so strong, Mary bestowed one of the rooted cuttings to Amelia and the two planted the White Lady Banksia behind the boardinghouse next to the woodshed. Astonishingly, this Scottish rosebush thrived in the hot desert climate of Arizona.
The boardinghouse was converted into a hotel in 1920 when it was purchased by the Macia family. James Macia demolished the old woodshed, building a trellis system in its place that would allow for expansion as the tree continued its growth. The tree received its title World's Largest Rose Tree in 1933 by writer John Hix.
The Macia's renamed the hotel in 1936 after its longest resident. The Rose Tree Inn and its famous tree would draw people from around the world. In 1937 it was even featured in Mr. Robert Ripley's legendary column, Believe It or Not. In fact, the Shady Lady, as the tree is affectionately known, is even in the Guinness Book, a status that remains unchallenged.
The hotel is now a private residence; however, it is also the Rose Tree Museum, with the back patio and yard open to the public. You can experience the tree in full bloom at Tombstone's Rose Tree Festival, which occurs every year in April.