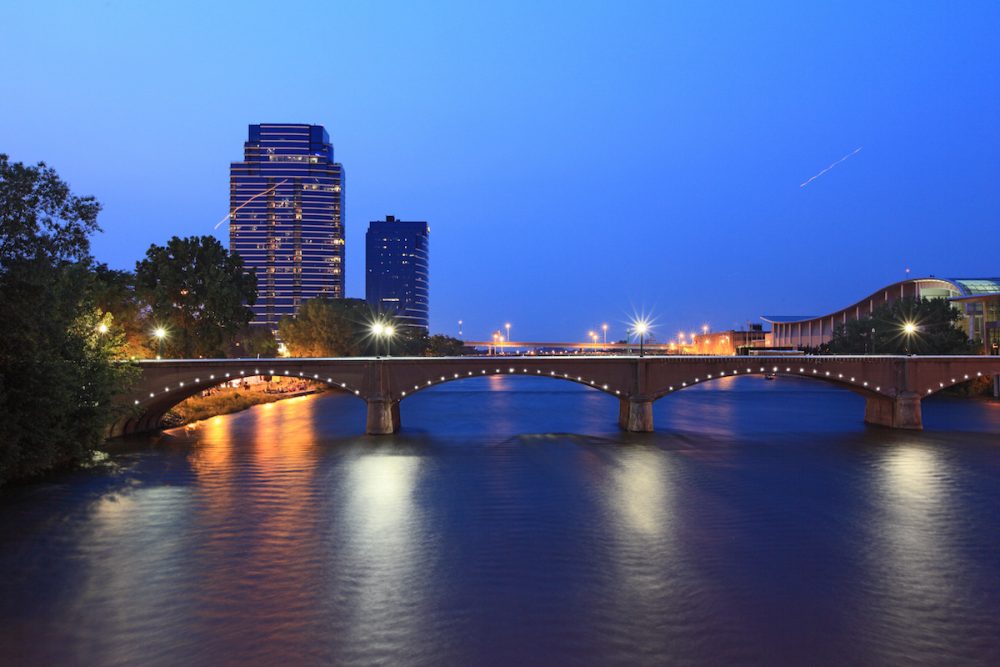 There are so many reasons to visit Grand Rapids, Michigan that it might be hard to narrow it down to just a few. As the second largest city in the state and the largest in the western half, this city has a lot to offer visitors. Here are a few of our favorite reasons to visit.
The Music Scene
The city is known for its vibrant music scene and does its best to support the local musicians. Its broad range of performance venues play host to both local bands and nationally known acts that tour through the city each year. Local radio station WYCE is known to promote independent musicians from the Grand Rapids and Western Michigan areas. Each week local artists are interviewed, promoted, and given the opportunity to take part in live, in-studio performances.
The Local Brew
The city has been voted "Best Beer Town" and "Best Beer Scene" by USA Today readers. The city has an astonishing 40+ breweries that feature new and unusual craft beers, many of which are available in local bars and restaurants. Much like the vineyards that have become popular throughout the state of Michigan, these craft breweries are quite serious about their brews and welcome the opportunity to talk to you about what goes into making them.
The Local Art Scene
Established galleries, pop-up galleries, beautiful murals, outdoor art, sculptures, architecture and public art pieces, all of these things await you in Grand Rapids. The art scene here is vibrant and thriving. Over the last century, the city has made art a centerpiece of the city's identity. ArtPrize, a radically open international art competition takes place in the city during the month of July each year. Quite literally the entire city is taken over by all things art related. 170 venues participate in the event, which just celebrated its 8th year of existence.
The Beaches
Conde Nast Traveler named the Lake Michigan shoreline in Grand Rapids to be one of the 25 best shorelines in the world. Throughout the summer months residents and visitors alike flock to the shores to enjoy these family-friendly beaches that feature crystal-clear water, fine powdery sand, and sunsets that set the sky ablaze with color.