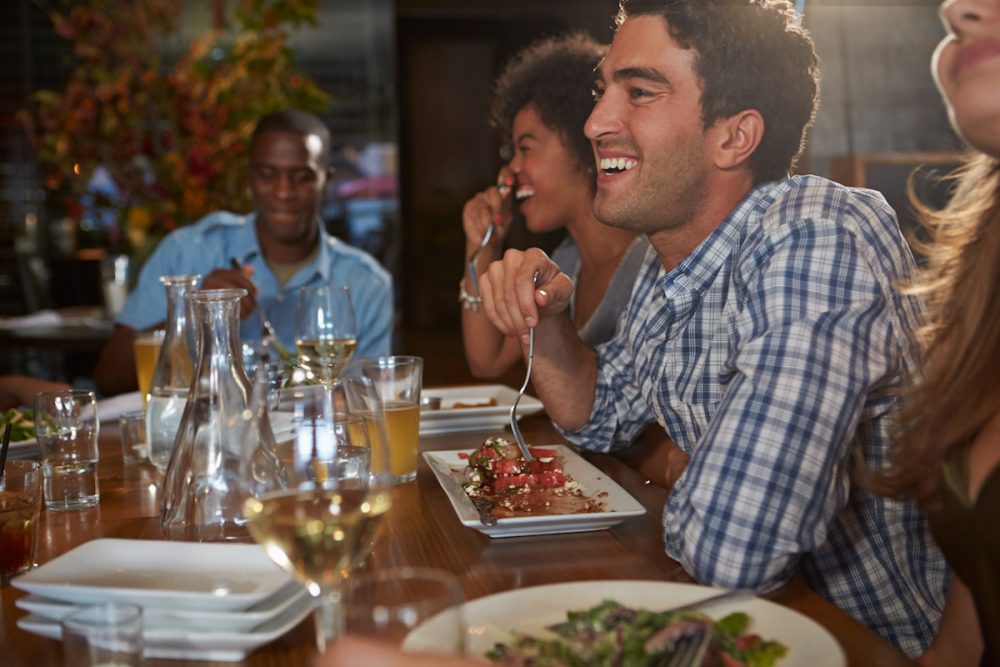 If you find yourself traveling through Missouri looking for an interesting spot to pull off and grab a bite to eat, consider stopping at one of these spots. A bit off the beaten path, these uniquely tasty restaurants offer up a break from the traditional fast foods you typically grab while on the road. Take a closer look at a few of the many must try restaurants in Missouri.
1. Spokes Pub and Grill: Farmington
If you are looking for the perfect spot to grab some good food, catch some live music, enjoy a craft beer, and receive top-shelf service, then this is the place for you. The pub has a high-end feel, but with a laid-back attitude. The menu offers a wide variety from soup and wraps to sandwiches, burgers, and steak. In fact, you can get a good Prime Rib special that includes a couple of sides for less than $20. As an added bonus, if you are a fan of craft beer you will find more than 40 options to choose from. To see a full menu and learn more about the spot, go to spokespub.com.
2. Claverach Farm: Eureka
If you are looking for something that is the complete opposite of a pub and grill, check out this unique dining spot. This 300-acre organic farm is located in the Ozark Hills just 20 miles outside of St. Louis. The business sells their produce to local restaurants and farmers markets as well as hosting dinners in their own barn that features their wares. This farm-to-table joint offers guests a changing menu that reflects the weekly harvest. To see more about their weekly gatherings go to claverachfarm.com.
3. The Tattooed Dog: Wentzville
This "upscale dive bar," is an extension of the original Burger Ink Food Truck. The menu at both of this establishments has been designed by Chef Josh Lemmon and it represents his twist on the American classics. Easily accessible from Hwy 70 and Hwy 40, the restaurant has a laid-back, funky feel to it. The menu is written graffiti-style on a giant blackboard that takes up one whole wall of the dining room. The menu includes items like the Adult Grilled Cheese sandwich, which includes roast apples, smoked mozzarella, extra sharp cheese on sourdough, a variety of hot dogs, a Herb Crusted Roast Pork sandwich and a number of specialty burgers.