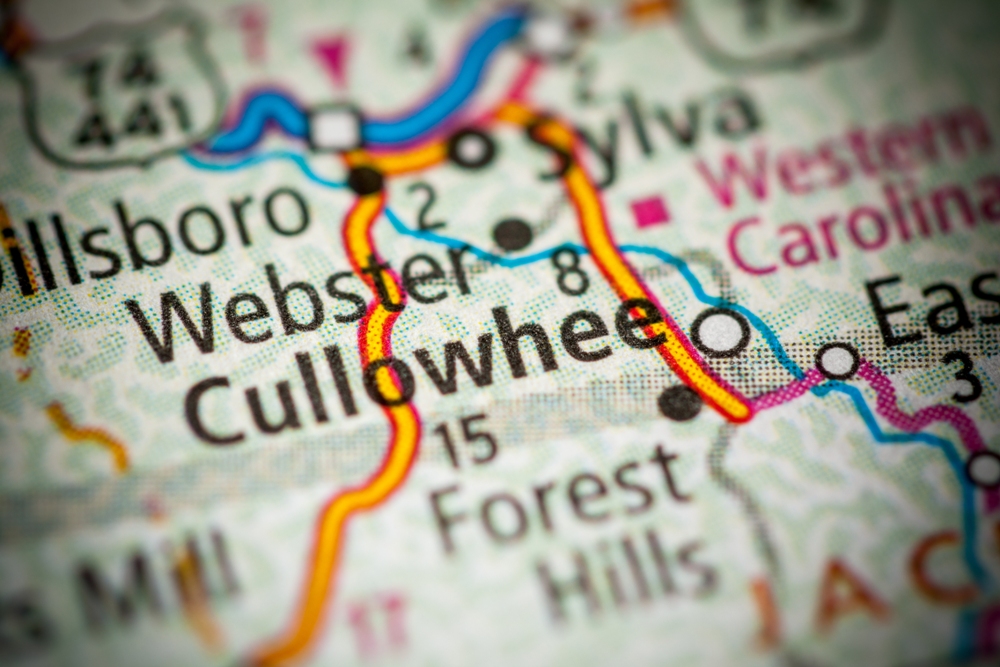 You may have seen a postcard at some point in your life, made out of linen – a photo of Milas Parker, a local farmer, posing next to the Judaculla Rock. Who was he? And where is this rock?
It wasn't too long ago that this rock was almost all but forgotten, and nearly impossible to find. Tucked away in a hollow in the foothills of the Appalachians, today locals have seen to it that it is never forgotten again. Large signs all over town point the way.
Judaculla Rock holds significance, both culturally and archaeologically. Farmer Milas Parker recognized this significance many years ago when he first found the rock on his property. His descendants donated more than one hundred acres of their land in order to design a park surrounding the rock, allowing all to come and visit. Now there is even a dedicated walking trail and a platform for viewing.
Even with this newly recognized integrity, the rock is still something of a weird specimen. It is decorated with over 1,500 petroglyphs, as is related to viewers via of the several signs around the property. One sign states that the rock could have been a marker designating the boundary of hunting grounds of the Cherokee Indians, another states that Judaculla, the namesake of the rock, was a giant who oversaw the animals of the region. One sign even states that one of the markings on the stone is actually Judaculla's very own handprint.
Finally, a sign even includes a reproduction of that hard-to-find old linen postcard of Milas Parker's discovery, showing that even suspicious, modern-day visitors can appreciate a find of this nature.
Judaculla Rock is located on Judaculla Road in Cullowhee. From US-74, you'll get off on Exit 85 for Route 23. On 23, you'll follow the green highway signs that will lead you to Judaculla Rock. Parking will be on the left hand side of the road. The park is open daily from sunrise to sunset and admission is free.