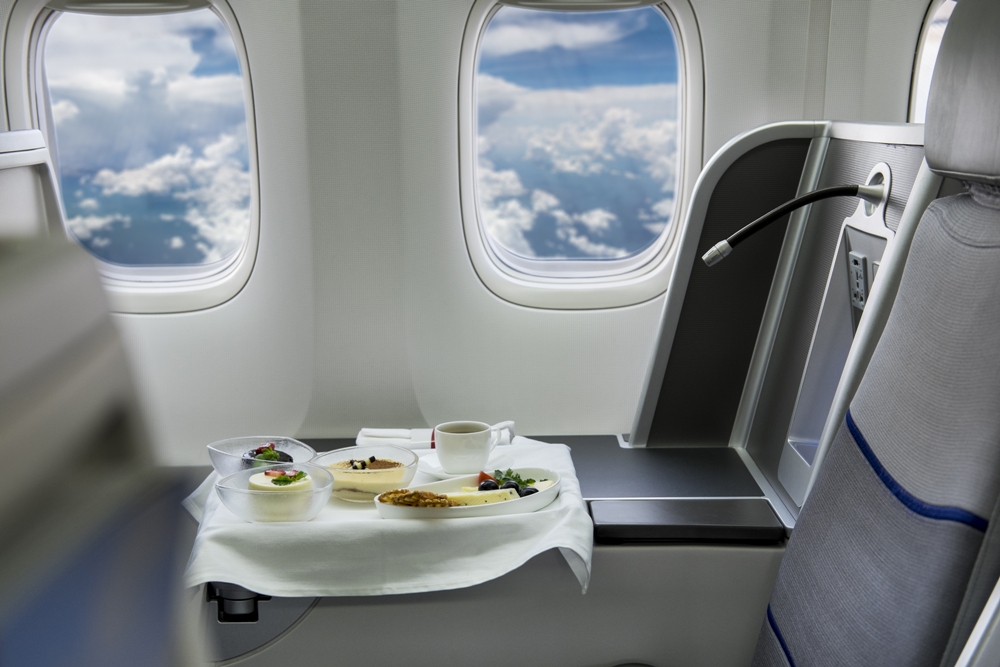 Being stuck in a flying tube of metal doesn't sit well with many people. If the idea of traveling over 12 hours by plane makes your stomach do backflips, fear not. Whether you have to make your long haul flight in economy, or even in first class, paying mind to the following tips will make your trip a much more comfortable experience.
Choosing your food wisely before takeoff (and even the days leading up to it) can greatly impact your travel in a good way. Studies of carbohydrate-rich foods have shown that pasta, grains, and even oatmeal can help boost your body's coping mechanisms when it comes to jet lag.
Hunger is never a welcomed feeling. When you're on the ground, it's easy enough to find something to munch on. When you're in the air, not knowing when you'll see food again can make hunger pangs feel even worse! Pack snacks for those moments when you just need a quick pick-me-up. Snacks that pack a lot of protein are best at keeping you feeling fuller for longer periods of time.
That being said, it is a good idea not to overdo it. According to the Mayo Clinic, your body does not digest food as easily when in flight as it does when your body is on the ground. Eating is fine, but you should stop eating well before you feel full, or that full feeling will not be departing for some time. If eating a meal on board the flight, hot meals will digest a bit easier than cold meals.
Finally, it is also known that flying can dehydrate the human body, and quickly. There is no mutually-agreed upon magic number of ounces that you should consume, but the general consensus is to drink more water than you normally would. Do not wait until you feel thirsty; you should continually drink water throughout your flight.
You can arrive at your destination bright-eyed just by keeping these few tips in mind on your next long-distance vacation or business trip.