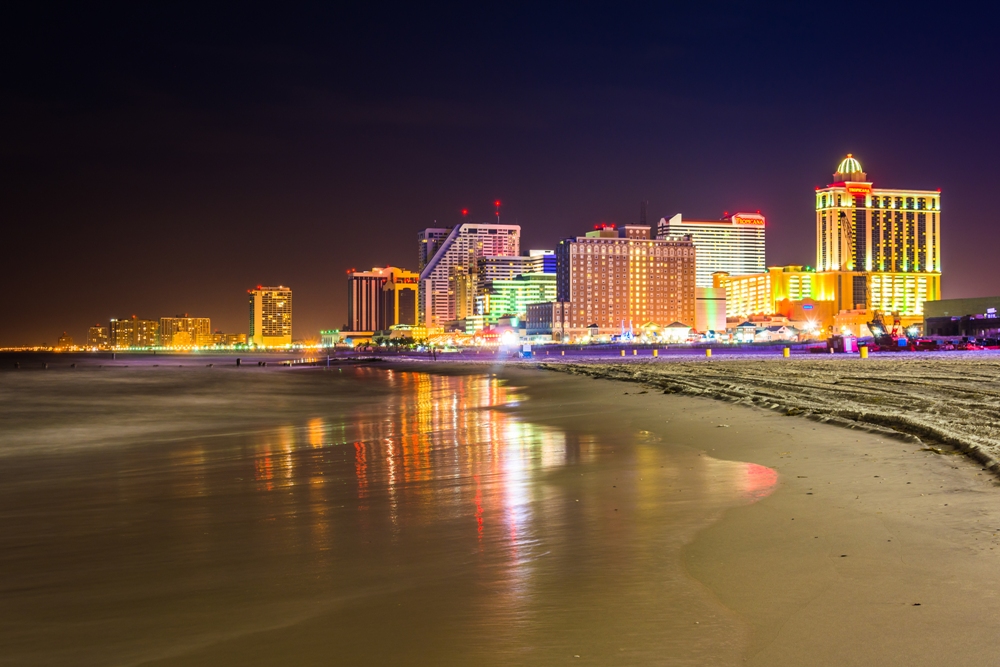 Regardless of the hard times this city has seen, or how aged it seems along the outskirts, there are still remaining pieces that testify to the splendor this city once knew. Of the most representative of this city's past splendor is the Miss America Pageant. The pageant began in 1921 and for the majority of its years was presented in Atlantic City. From 2004 through 2013, the show was broadcast from Las Vegas in an attempt to reawaken the excitement of this show of beauty and brains.
The Miss America Pageant returned to Atlantic City in 2014. To commemorate the event, a large bronze sculpture of a winning contestant, the Miss America, was built near Boardwalk Hall on the ocean's side of the pier. The bronze sculpture is complete with evening gown, pageant sash, and sparkly crown, and extends her hands with an empty crown, waiting to crown the next Miss America.
At one-and-a-quarter life sized, the sculpture is just large enough so that anyone walking the boardwalk can pose beneath the crown and have their very own moment of being crowned the next Miss America. It's really funny when you catch a glimpse of a boyfriend and girlfriend or a husband and wife – only roles reversed: the wife or girlfriend is holding the camera as the husband or boyfriend is weepy and teary-eyed, accepting the crown and all the responsibility that comes with it. The sculpture's creator, Brian Hanlon, says that he created the bronze beauty for just these kinds of moments.
Over the years, many of the exclusions that were once normal for beauty pageants have been eradicated by the Miss America Pageant. The pageant has seen its first autistic, Latina, African-American, deaf, and gay contestants since its beginnings in 1921.
The features of this sculpture are those of three former winners, blended together to form the bronze beauty you can see at 2301 Boardwalk, in Atlantic City. Admission is free, and the sculpture is always open to visitors.