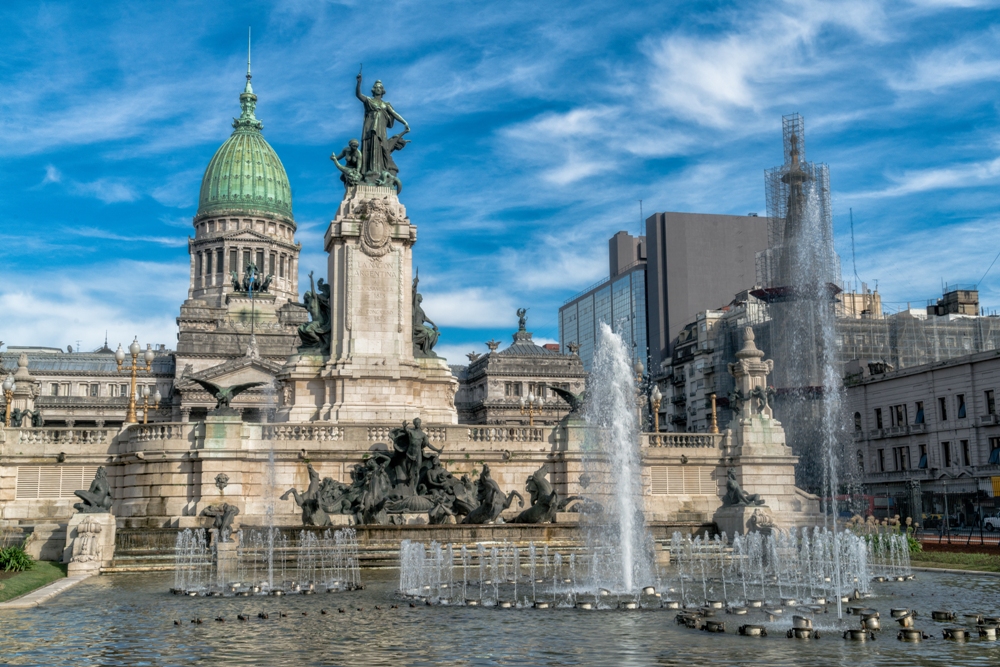 Nowhere else in the world can you see such a perfect blend of old world tradition and new world flair as you can in Buenos Aires. The capital of Argentina, this city is located at the mouth of the Rio de la Plata, and was aptly named due to the strong winds enjoyed at this port. One of a handful of cities in the world to have been founded more than once, the city's name has enjoyed a shortening, from "Nuestra Señora Santa María del Buen Aire" at its first founding in 1536 to what it is today.
Buenos Aires was rebuilt in the early 1900s. City designers modeled the city with Paris in mind, as well as Madrid. Visiting today, however, you will see that this port city encompasses a passion all its own. Those who live here are known as porteños or "port dwellers," and more than three million call this city home. It's the perfect city for wandering and taking in the sights at a leisurely pace. Of course, there are certainly "bucket list" sights to venture to, such as the Teatro Colon; but, the entire spirit of Buenos Aires is leisure, including having coffee in a barrio café, or wandering through a local museum before you begin your relaxed three-hour lunchtime.
Those who are visiting for the first time will tell you Buenos Aires is all about dancing the tango, eating delectable steak, and drinking fine wines, but upon closer examination, you'll notice French architecture, Italian cuisines, and a Spanish-tinged nightlife which illustrate the many influences upon this not-so-little gem.
After sunset, the city has a different energy. Dinnertime doesn't begin until around 9:00 p.m., followed by drinks and even dancing late into the night. Many locals will "siesta," or nap, before dinner in order to save the energy required to tango till 2 a.m.
Buenos Aires is a fantastic destination all year round, but the absolute best times to visit are April through June (the fall season), and September through December (the spring season). The World Tango Festival every August is a spectacle not to be missed. The temps are more mild during these times and hotels have amazing rates. Buenos Aires' summer months, January and February, offer outdoor activities like concerts and open-air markets; however, the heat can be unbearable for those not accustomed, and substantial crowds can be overwhelming.
Whenever you choose to go, you will be inspired by the beauty, charm and excitement which would make Buenos Aires a top destination on any travelers bucket list.