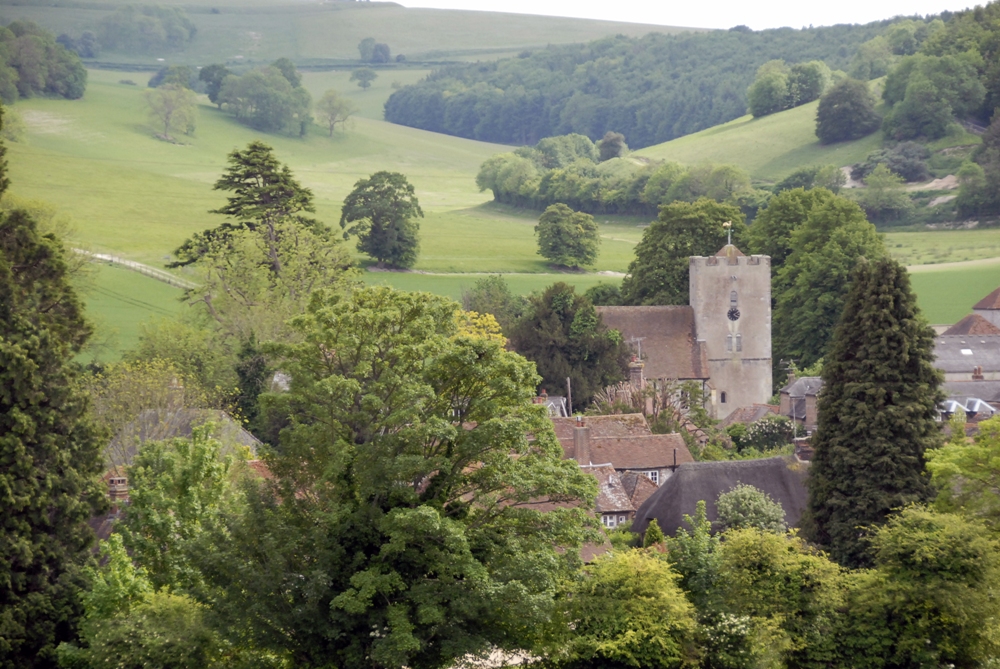 Amberley Castle's lands were given to Bishop Wilfrid as a gift from Caedwalla the King of Wessex in 683. The buildings that are now part of the castle originated as a log-framed lodge built by Bishop Luffa in 1103 as a respite for hunting. The next 400 years would see this mere hunting lodge become a fortified grand manor with all the trappings of castles of the day. Bishops who lived in the castle were responsible for its supervision and maintenance.
English reformation saw the castle and its grounds leased out to several different residents over the years and, during the country's Civil War, it became a stronghold for royalists. Oliver Cromwell, known for his destruction, had sent Waller to bring down the castle's defenses in 1643. Up to thirty feet were lost from the castle's curtain walls, and Cromwell's men destroyed the Great Hall, turning the property into ruins.
At the end of the war, the church seized the land on which the remains of Amberley Castle stood and sold it to John Butler. He used the ruins of the Great Hall to build the Manor House.
King Charles II was fond of Amberley Castle was known to visit. Once the monarchy was restored in 1660, Charles used his power to give the castle, manor, and grounds back to the Bishops. There is no record of any monetary reimbursement to John Butler; however, after much protest, it was finally agreed that Butler and his family could stay. A lease was negotiated and the Butlers remained for two more generations.
The church commissioners sold the castle to Lord Zouche in 1872. Zouche was the proprietor of Parham House. He used the castle and grounds as a hunting lodge. The estate was sold in 1893 to the Duke of Norfolk who continued its usage as a hunting lodge, and also subsequently began repairs, such as the portcullis' stonework.
The Emmett family purchased the castle in 1926. The Baroness sold the castle to Hollis Baker in 1982, effectively dividing the land in half. Baker owned the castle until 1987 and also utilized the portcullis.
Contractors bought out Mr. Baker in 1987, and in 1989, the Castle was opened as a hotel and is now known internationally for its luxurious reputation.