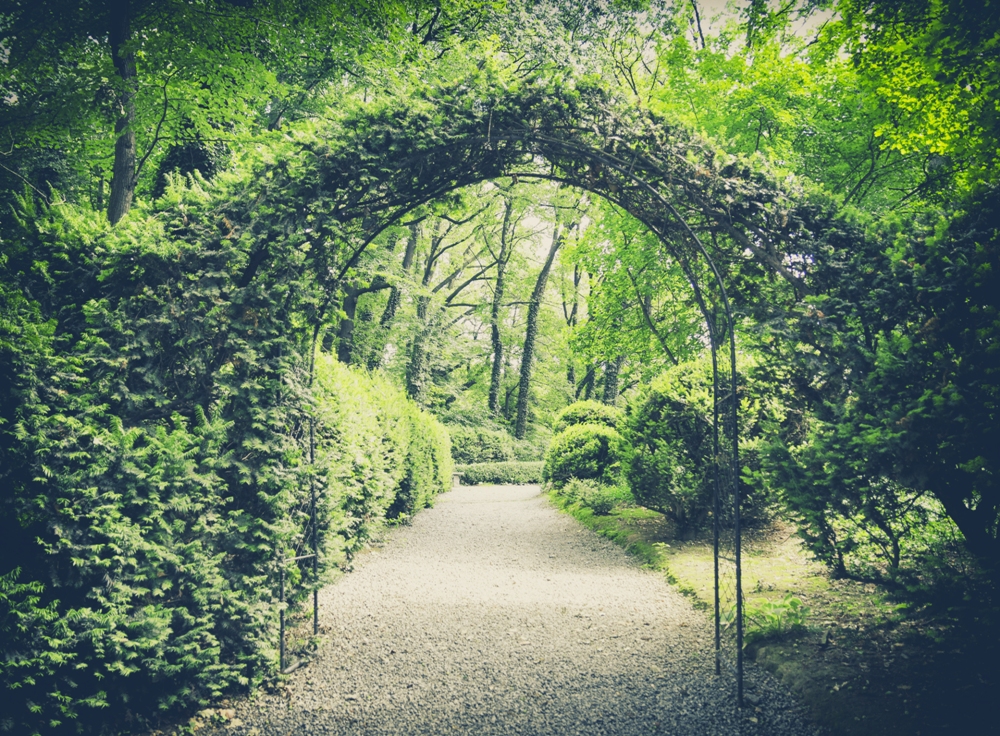 Located just outside of Cornwall lies the Heligan Estate. While some of the estate is still private, certain portions are open to the public for tours and is a fantastic spot to add to your itinerary.
Heligan Manor was first built during the 1200s, and Sampson Tremayne bought the property in 1569. In 1603, William Tremayne rebuilt the home in the Jacobian style of architecture, and Sir John Tremayne again rebuilt the home in 1692 using Heligan bricks in the architectural style known as William and Mary.
The descendants of Henry Hawkins Tremayne each significantly contributed to developing the various gardens of the estate, including The Jungle, Flora's Green, and Italian Garden. The family is also famous for its hybridization of the rhododendron.
Twenty-two gardeners maintained the gardens prior to the First World War; however, many were drafted and sixteen of them lost their lives. By 1916, the gardens only had eight caretakers. John Claude Lewis "Jack" Tremayne's love of Italy (which inspired the Italian Garden) caused him to permanently move to Italy and lease Heligan House to tenants. For the majority of the 20th century, Heligan had various tenants, including the US Army. During the 1970s, the home was converted into apartments and sold, except for the gardens. Without regular caretakers, the beautiful gardens of Heligan became lost to view.
Jack Tremayne's death, without an heir, led to the estate coming under the possession of a trust. The beneficiaries were extended members of the family. One, John Willis, helped rediscover the Lost Gardens and, after a record producer's visit, restored them to their former glory. This resurrection of the Lost Gardens of Heligan was made into a documentary in 1996 and not only helped bring restored attention to the estate, but also boosted the local Cornwall economy.
The discovery of the Lost Gardens of Heligan led to the development of The Eden Project, which are two biodomes that house various plant species from all around the world. Many vacation plans offer a discount if you book tours at both destinations.