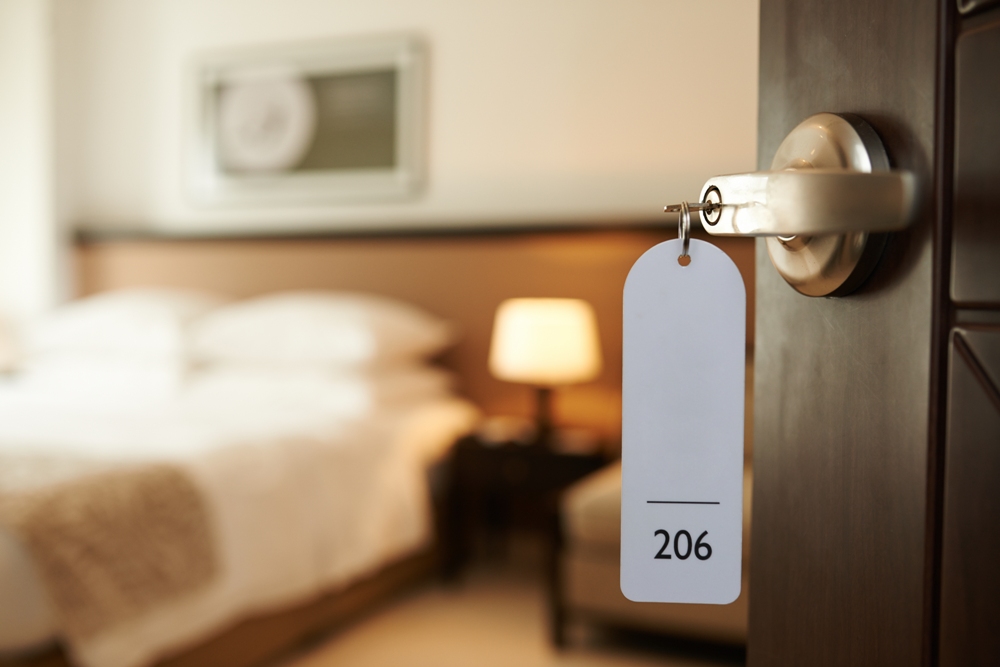 Staying in hotels during your vacation is almost a given, unless you plan on boarding with friends or family upon arrival. Hotel rooms can be quite contaminated with various types of germs, but there are ways that you can lower your risk of exposure.
One of the most germ-ridden areas of the room is the bedspread. Due to their bulky nature, bedspreads and other blankets are costly for hotels to wash, so these are only washed at various intervals, and usually only if there is a noticeable odor or stain. Many hotels have switched to using removable duvets in an effort to launder hotel room amenities, but if your hotel does not offer this, ask to have your blankets laundered or changed when you check in.
Air quality within a hotel room can be toxic, believe it or not. Cleaning products, furniture that cannot be laundered, and even the paint on the walls can be hazardous. Poor indoor air quality can lead to both headaches and an overall fatigue. Opening the windows when you arrive at your room can help. You can also choose a hotel that only uses non-toxic cleaning products, which you can ascertain by phoning ahead.
Also, using the hotel's alarm clock to wake you can create a stressful day before it has even begun, according to a recent study. Awaking to sudden loud noises is not the best way to start your day. Thankfully there are alarm clocks that retail for under $30 that actually simulate the gradual brightening of a room, allowing you to wake naturally, hugely improving the quality of your sleep.
Finally, while room service, the mini-bar, and the in-room snacks can be quite tempting, opting to bring your own healthy snacks along with you on vacation can ensure that you don't overindulge. Of course, vacations are meant for a little bit of indulgence, but you should be aware that processed foods high in sugar can lower your body's ability to digest foods, causing your energy level to plummet. Fruits and nuts are excellent alternatives.